Steve Carell May Kill Channing Tatum In Bennett Miller's 'Foxcatcher'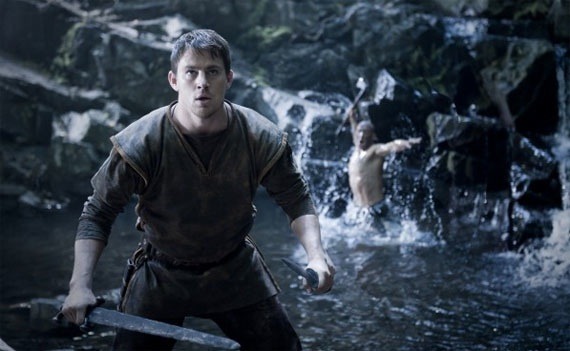 At the end of September, we got word that Capote and Moneyball director Bennett Miller had been able to revive Foxcatcher, the film he'd been trying to make a few years ago which provided his introduction to Brad Pitt, and therefore eventually led to Moneyball. The film is a strange true-crime tale about John du Pont, the schizophrenic heir to the du Pont fortune. He ran a wrestling training center called Team Foxcatcher, and there shot and killed Olympic wrestler David Schultz in 1996.
Steve Carell is set up to play du Pont, and now Channing Tatum is in talks to play Schultz.
The LA Times says that unnamed execs say the deal hasn't happened yet, but notes that Miller has quickly become known for generating Oscar talk for his lead actors — no doubt this is one reason Carell was quick to jump onto the film — and that the role would be "a more prestige spin on physical-centric parts Tatum has been known for in movies such as Fighting and The Eagle."
We don't have a lot more to offer as far as info goes, but we do know the script is by E. Max Frye and Dan Futterman (the latter of whom scored an Oscar nomination for Capote) and tells the following tale, per Variety:
[John] du Pont built a wrestling training facility called Team Foxcatcher on his 800-acre Pennsylvania estate, where in 1996, he shot and killed Olympic gold medal-winning wrestler David Schultz. Schultz was a longtime friend of du Pont who had repeatedly tried to help him. Police never established a motive for the crime, which was witnessed by Schultz's wife and du Pont's head of security. After the shooting, the multi-millionaire locked himself in his mansion for two days while he negotiated with police on the telephone. Authorities turned off his power and were able to capture him when he went outside to fix his heater.