Website To Check Out: The 'Where Was It Filmed Database'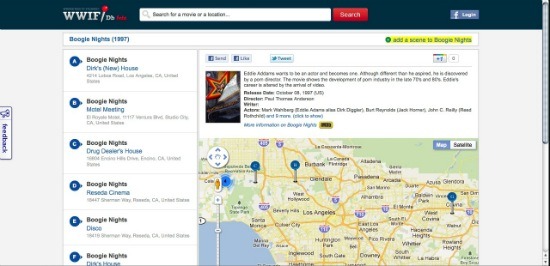 A new website has popped online with a useful, but lofty, goal: catalog as many filming locations for as many movies as possible so fans have the information at their fingertips. It sounds impossible, and most likely is, but the Where Was It Filmed Database is making a run at it anyway.
It's a user generated site, such as the IMDB or Wikipedia, so in addition to just browsing around, users can head over to www.wwifdb.com and add in filming locations either from their favorite movies, movies shot near your hometown or whatever you can contribute. That info then gets put in the general database and hopefully, over time, most of the movies people might search will have a helpful map of filming locations.
Things are kind of sparse over there right now, but the set up is really nice, it's very user friendly and contributors are adding more and more locations every day. Head over there to check it out.