VOTD: 'Back To The Future' Alternate Ending Travels To Another Galaxy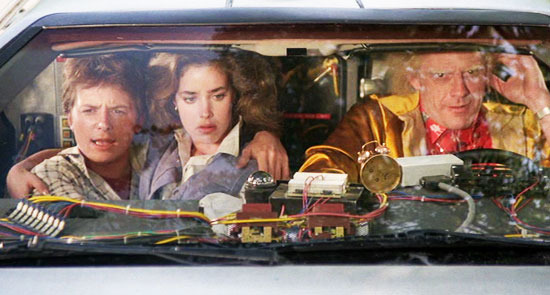 Very few of us would argue that the ending of the first Back to the Future is absolutely perfect. "Where we're going we don't need roads," coupled with a flying car exploding out of the screen for a jaw-dropping cliffhanger is pretty tough to beat. But one YouTube user actually found a way, not to improve it per say, but to cleverly combine it with something else we all know and love. To say more would be to ruin a quick, well-made, clever video you've got to check out.
Thanks to UniqueDaily for the heads up. Here's the video.
This was done by YouTube user MidiansMusic who made all the effects, blending Attack of the Clones and A New Hope, by Rotoscoping in After Effects.
Note: I'm aware the header image isn't actually the ending of Back to the Future but, instead, the beginning of Back to the Future Part II. It was the best I could find.