Brad Pitt Is The Latest To Threaten Retirement; Says He'll Quit Acting In Three Years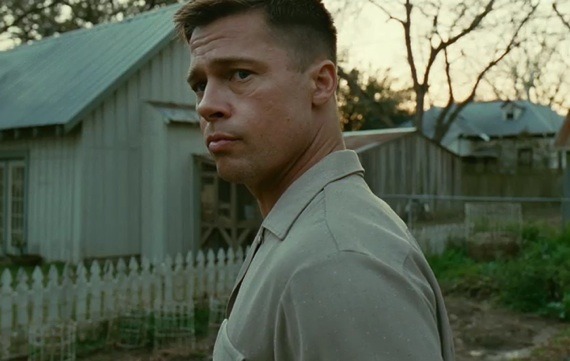 If Brad Pitt is true to his word, we won't be watching him act well into his dotage. The actor has turned into a perpetually entertaining personality, and an occasionally great actor. He has worked with a great many top-tier directors and has been able to straddle the line between making commercially appealing movies and serious art-house fare. But it sounds as if he's taking cues from his friend Steven Soderbergh, who has a similar career. Pitt says that he expects to be done with acting in three years.
Asked by Tara Brown on the Australian 60 Minutes "how much longer would you like to do your business for?" Pitt had a surprising answer: "Three years."
That may not mean that he's out of the business altogether, as producing is still a draw. Asked what he'll do after those three years are up, Pitt says:
Hell if I know. Hell if I know. I am really enjoying the producing side and development of stories and putting those pieces together. And getting stories to the plate that might have had a tougher time otherwise, so...You know, I have gotten away with a few things in writing and I have been pissed off about a few things. How's that?
Pitt has certainly been instrumental in getting films made in the past few years. The Assassination of Jesse James by the Coward Robert Ford was due in part to his producing efforts, as were Moneyball and The Tree of Life. He's been more involved as a producer in other films that he will be occupied with over the next few years, like World War Z and Cogan's Trade (both shot but yet to be released) and Steve McQueen's Twelve Years a Slave, as well as other possible upcoming films.
I can't really see Pitt walking away from acting forever, but  at the very least we could see him taking an extended sabbattical to focus on family and producing before he gets back in front of the camera. [via USA Today]