Skype Founders Working On Netflix Rival: VDIO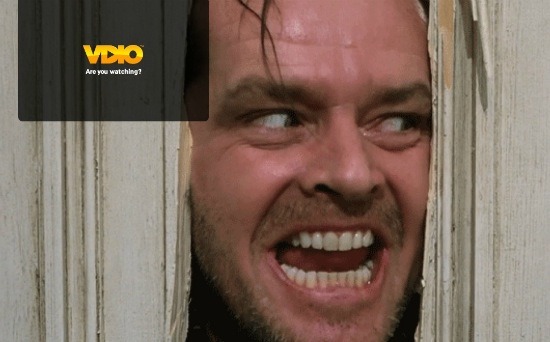 Netflix, LoveFilm, Hulu, iTunes and Amazon are at the top of the video on demand mountain but Janus Friis, one of the co-founders of Skype and KaZaA, seems to think there's room for one more. He'll soon launch VDIO (pronounced Vee-Dee-Oh), a streaming video service for movies and television. Not much is known about it just yet, but its official site is currently rotating images of Rebel Without a Cause, The Shining, Breaking Bad, Mad Men, Ghostbusters, Paprika, The Karate Kid, Justified, Tudors, A Few Good Men and others. That's a pretty solid and revealing line up. Read more after the break.
News of the service was first broke by Gigaom.com, which then confirmed several facts about it. It's a service that "lets you instantly watch the best in TV and movies" but is somehow different from LoveFilm and Netflix. VDIO will be subscriber based, is currently in closed beta and will first launch in the U.K. Those are the facts. Some of the non-confirmed information and inferences are that VDIO was able to fly under the radar because it was privately funded under a different name, Project WBS and – if the titles on the official site are any indication – they could have deals with AMC, Showtime, Fox, Columbia/Sony and Warner Bros. That's a very impressive launch line up if the titles on the home page are to be believed.
Really, that's it. There's not a lot of information out there but it's sure to be coming soon. What I'm wondering is if there anything VDIO can do to distinguish itself when it's so late to the game? The aforementioned services already have millions of subscribers and brand recognition, so what could VDIO add that would make people use their service over what they use already? Please speculate in the comments below.