'When Harry Left Hogwarts' Trailer – A Documentary About The End Of 'Harry Potter'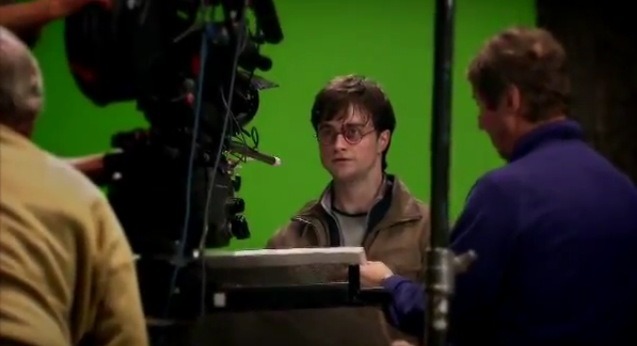 If you're the kind of person who got all emotional during all those Harry Potter cast interviews about shooting the final scene, or if you referred to the last movie, without irony,  as "the end of an era," then When Harry Left Hogwarts is for you. The documentary, by BAFTA-winning filmmaker Morgan Matthews (The Fallen), chronicles the making of David Yates' Harry Potter and the Deathly Hallows: Part 1 and Part 2, and will make you get teary-eyed all over again as cast members talk about what it's been like to be part of the franchise for the past ten years. Watch the trailer after the jump.
[via The Leaky Cauldron]
When Harry Left Hogwarts will be included as a bonus on the Target exclusive four-disc Blu-ray set of Harry Potter and the Deathly Hallows: Part 2, which will drop November 11. It's a bit annoying that this feature — which is sure to become required viewing for any Potterhead — will only be available to those willing and able to shell out for that specific Blu-ray release from that specific retailer. But if you were planning to buy the movie anyway, it makes a very strong argument in favor of getting it through Target. No UK release of the documentary has been announced, but Bleeding Cool points out that it's received a BBFC certificate, which suggests it will be made available eventually.
While I wouldn't expect anything too juicy or shocking here — it is still a Blu-ray extra, after all — When Harry Left Hogwarts seems like a genuinely insightful look at the making of a cultural phenomenon, as experienced by both the biggest stars and the lowliest extras. It's interesting to hear the young actors talk frankly about their fear of moving on past the franchise ("What if Harry's just a role I was very, very suited to, and then when I'm off in the real world, what if I can't do it?" worries star Daniel Radcliffe), and I love the glimpses of behind-the-scenes weirdness, like the trio riding along with hoods covering their aging makeup or goblins in costumes picking up a cafeteria lunch.