This Week In Trailers: Ecstasy, The Other F Word, Junkhearts, A Few Best Men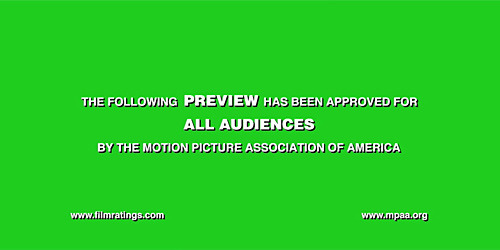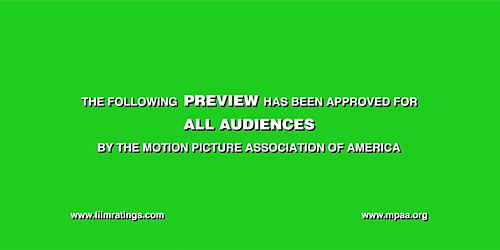 Trailers are an under-appreciated art form insofar that many times they're seen as vehicles for showing footage, explaining films away, or showing their hand about what moviegoers can expect. Foreign, domestic, independent, big budget: I celebrate all levels of trailers and hopefully this column will satisfactorily give you a baseline of what beta wave I'm operating on, because what better way to hone your skills as a thoughtful moviegoer than by deconstructing these little pieces of advertising? Some of the best authors will tell you that writing a short story is a lot harder than writing a long one, that you have to weigh every sentence. What better medium to see how this theory plays itself out beyond that than with movie trailers?
Ecstasy Trailers
One of the things about trailers is that they come in many iterations and, for a single film, you can sometimes have an evolving suite of them that hopefully shed more light on a movie's content.
This doesn't always work, though. The promotion for Irvine Welsh's Ecstasy is a great case study in how you can have one trailer that really gets things right but then missteps with an additional trailer that doesn't quite hit the mark. The initial trailer really captured what this movie can actually be. That is, a drug tale that can incorporate a delicate love story with a beautifully cast Kristin Kreuk in a role that could stop me from thinking of her as Lana Lang, while being gritty and dirty.
It deals nicely with that balance that Trainspotting did so well: really embracing the culture of drugs with the seriousness that's involved when people enter that stratosphere. The highs are high, but as evidenced with some of the things we see here, it's also going to tread into some bleak territory. The second trailer is simply divine when the artist Smiith kicks in with the title track "Ecstasy" at about the 1:10 mark. It blows through the issues of love, death, violence, misery, and everything in between. I can't think how you can top this piece of marketing.
It's interesting that the film, based on Irvine Welsh's short story "The Undefeated" (found in his book Ecstacy), has a pull quote from Welsh himself talking about the movie's lead. It's strange, to be honest. Then the third trailer seems to make one misstep after another as the interstitials look like they were done on a Packard Bell 486 and the information they convey doesn't really jive with what we're seeing.
True, we get a broad overview of all the players and the content but it lacks a soul, or the kind of feeling you are left with at the end of the second trailer. I've been going back and forth with the second and third iteration of these trailers and I am left with completely different feelings after seeing them. The second is more grounded in a story and the third seems like it is setting everything up with no payoff.
As a case study in how you want to brand a film, there couldn't be a better Rorschach test about which one of these make you want to see the movie more. Which one do you think is the better sell job?
The Other F Word Trailer
I can't divine director Andrea Blaugrund's intentions with this movie but it appears that she is looking to tap into the zeitgeist of many aging punk rockers out there, myself included. To be honest, this documentary has shot up to my most wanted watch list simply based on what's here.
This trailer is able to explain how people who have raged and fought and screamed and spit in the face of social conventions deal with bringing new life into a world. Being a parent while also being revered and respected for being a part of some the most influential punk bands that came into prominence in the late 20th century has to be odd. Blaugrund effortlessly intertwines the two narratives as we go from innocent father/daughter sing-along to full out battle mode of punk fans storming stages and frontmen screaming against an amped up audience.
While this kind of material might seem better suited for something other than the big screen this trailer makes the case why it deserves to reach as wide an audience of dads who are looking to our same heroes for how to transition from agreeing to what these bands were saying about the turbulent times when we were youths to hearing what they have to say about how to look after the kin they spawn years down the line.
I'll be honest, listening to Flea from The Red Hot Chili Peppers talk about the influence his children have had on him and how he views their presence in his life is heartbreakingly sweet. For those who aren't parents, I get that this looks trite and easily dismissible, but this trailer is a genuine gem because what it's selling isn't for everyone. I like the stride it hits at about the 1:10 mark. That's where 'I Was A Teenage Anarchist' by Against Me! kicks in. We're thrust into smart pull quotes and video clips that paint a picture of a documentary that has genuine heart and isn't afraid of bearing it out in the open. It's bold, ballsy, and I love it.
As a father with three girls, there is something to be said for a trailer that reaches out to those of us who hold punk rock to such a high degree as it tries to make sense of lives that now encompass pink and purple after having to give up our red and black.
Junkhearts Trailer
This looks brutally dramatic.
After seeing Attack The Block and not really getting swept up in the fanboy hype machine or understanding what others saw in it, I was nonetheless impressed by John Boyega's performance. Oddly, the same thing happened after I watched Happy-Go-Lucky and really only came away with an appreciation for Eddie Marsan. Both those actors appear here.
This trailer is brilliant in that it avoids a conventional narrative explanation. What I know for absolutely certain after watching it is that Marsan befriends a runaway and allows her to stay at his place. The movie could go one of two places at this point: either he's genuinely looking to lend a hand or he's looking to kill this girl and hang her flesh out to dry in his bathroom. Luckily, or unfortunately, depending on where you wanted things to go, the more macabre path is avoided in order to establish that this girl who he wants to help out has a troubled past of her own. He gets caught up with her whirlwind of a life and the trailer spins out from there.
Like a jazz riff that keeps you off balance as the music gets going and musicians begin to improvise, the actors here get loose. They move from scene to scene with no context, no background, no information about why we're seeing what we're shown, but it's compelling. It's absolutely alluring because of the performances we're given to digest.  The trailer presents those performances poetically. It's not a bunch of jump cuts or fast moving scenes; it moves from moment to moment as the music transports you along the slo-mo shots of things that may not make any sense but satisfy completely.
A Few Best Men Trailer
Ever wonder what Olivia Newton John has been up to? Wonder no more, friends!
While I would be loathe to include a movie that, on the surface, seems to be a pretty cookie cutter example of a movie that we've all seen before, I am willing to take a chance on this because of Dean Craig. As the writer of Death at a Funeral, Craig has earned at least one more second chance after enduring the remake which was particularly abhorrent.
This trailer sells its pedigree well. It's being sold as something that feels eerily similar to Death in many regards but takes a more audacious route every step of the way. From Newton-John attacking a mountain of blow, to a zipper-masked freak who also seems to have a delightful disposition sleeping in a bunk bed, this trailer wheels out anything and everything that could possibly be offensive to someone. Bestiality? Check. Vomiting? Check. Accidental death that will need explaining? Check.
The story seems pretty standard as far as these kind of "one thing leading to another" type movies but it has been a long time since we've seen Craig in fighting form. With the nuttiness that's here, and with Rebel Wilson coming in to do what she does best, and the pure insanity that breaks out at the mid-way point of this thing I'm at least ensured a ride that has more to do with complete nuttiness than I do with a sly comedy that wants to be smart about things. Sometimes, obnoxiousness wins me over and this is a trailer that gets it done right.
Nota bene: If you have any suggestions of trailers to possibly be included in this column, even have a trailer of your own to pitch, please let me know by sending me a note at Christopher_Stipp@yahoo.com
In case you missed them, here are the other trailers we covered at /Film this week: