VOTD: Unofficial 'The Adventures Of Tintin' Opening Credits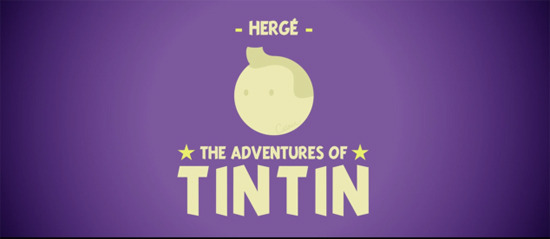 There's a lot of Tintin around today thanks to the reviews that hit the web over the past couple days. But none of those items are as much fun as this unofficial opening credits sequence. The animation below is the work of animator James Curran, who stripped ideas and images from the twenty-four Tintin books by Herge down into icons, and then animated them into a lovely fluid credits sequence.
We know from reviews that Steven Spielberg's Tintin boasts a visually distinctive opening sequence of its own (it is drawing comparisons to the credits of Catch Me if You Can) so Curran was on the right track in imagining a way to open the movie. Check out his approach below.
The Adventures of Tintin from James Curran on Vimeo.
[via the AV Club]