Hasbro In Talks With Steven Spielberg And Michael Bay For 'Transformers 4'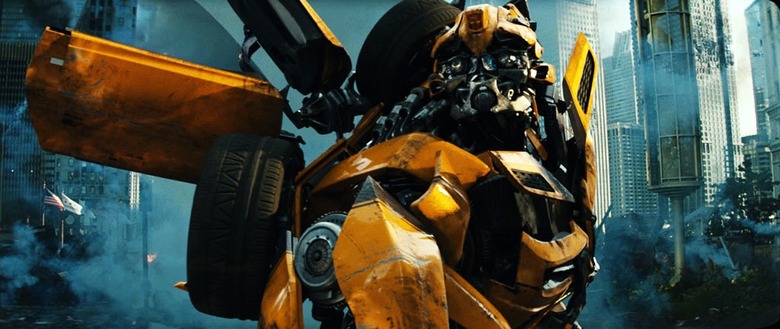 Despite the fact that several Hasbro projects once set up at Universal (like Ouija and Clue) have been put into turnaround, the company is still trying to make movies. During a third-quarter earnings call this morning, Hasbro CEO Brian Goldner said today that developing projects Micronauts (with the involvement of J.J. Abrams), Ouija, Candyland, Risk, Stretch Armstrong, Clue, and Monopoly all continue to putter along. The company won't try to emulate a company like Marvel and form its own studio, but rather continue to partner with others, and the projects that some studios have put into turnaround are being shopped to other studios, which we've known for a while.
The biggest news out of the call, however, was spurred by the huge box-office performance of Transformers: Dark of the Moon. Goldner said the company is in talks with Transformers series producer Steven Spielberg and director Michael Bay to make a fourth film in the franchise.
THR reports on the call, and while I don't think the possibility of a fourth film comes as a surprise to anyone, given the performance of the prior three, this is the first official word on the subject.
Michael Bay has suggested that he would not direct a fourth film, and while Hasbro is in talks with Bay, I expect he'll remain on the series as a producer while moving on to direct something else. Star Shia LaBeouf has said that he would not return to the franchise, and until a script is turned in it will be too early to make any calls about what other characters and their respective actors may or may not return.
I guess there's someone who's happy about this. The third film raked in $1.1 billion worldwide, so it's probably the accountants at all companies involved that are the most happy. Hasbro's CEO said that he hopes to have more Transformers 4 news next quarter, and the company will be announcing more film projects in the future, as well.