'Taken 2' May Have Two Evils: Rade Sherbedgia And The Plot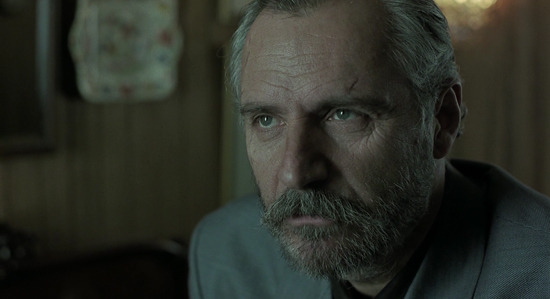 The nominal news here is that Rade Sherbedgia will play the bad guy in Taken 2, which brings Liam Neeson and Maggie Grace back to the action fold under the brand name that made Fox a surprisingly large amount of money in 2009.
But the real news is that, along with that casting announcement, trades have revealed the plot of the film. It isn't quite what I expected. According to one account, Taken 2 sounds like a full reversal of the original film. I suspect there's some exaggeration there, but it still isn't sounding great. Read the details below and see if you agree.
So, if you'll remember, in Taken Liam Neeson played dad to Maggie Grace, and had to bust all sorts of bad guy ass to recover her from a possible life of sexual slavery after she was kidnapped in Europe. Here's the plot of Taken 2, direct from THR:
[Rade] Sherbedgia will play Murad, the father of a kidnapper slain by Bryan Mills (Neeson) in the first film. Murad is described as a vengeful man who gives orders and doesn't take them. When Murad takes Mills and his wife hostage, their daughter is enlisted to help save them.
Let that sink in for a minute. Taken was a success because Liam Neeson brought his 'A' game to a b-movie role, and he looked like a mean, competent bastard as a result. If we want to see Taken 2, it's because we want to see more of that. Instead, we'll get to see Maggie Grace rescuing Liam Neeson, or so that particular synopsis would have us believe. Here's another synopsis, from Den of Geek, which makes the film sound much more like the original:
Liam Neeson returns as Bryan Mills, the retired CIA agent with a particular set of skills who stopped at nothing to save his daughter Kim from Albanian kidnappers. When the father of one of the kidnappers swears revenge, and takes Bryan and his wife hostage during their family vacation in Istanbul, Bryan enlists Kim to help them escape, and uses the same advanced level of special forces tactics to get his family to safety and systematically take out the kidnappers one by one.
That's a lot more palatable, and I hope a lot closer to what we'll actually see. Olivier Megaton (The Transporter 3, Colombiana) directs from a script by Luc Besson and Robert Mark Kamen.