The Coen Brothers Choose Oscar Isaac As The Lead Of 'Inside Llewyn Davis'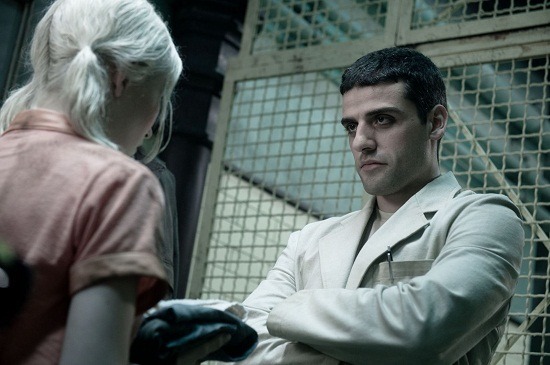 Anyone who has paid attention to the work of Oscar Isaac over the past few years has likely predicted great things for the actor. He's a great presence in Drive, a solid presence in Sucker Punch (fighting against a terrible role) and he's worked with a stable of established big name directors like  Steven Soderbergh, Ridley Scott, and Alejandro Amenábar.
Now he's being handed what could end up being a defining role, as Joel and Ethan Coen have chosen him to play the lead role in their music-oriented indie Inside Llewyn Davis.
Deadline reports on the deal, saying that the Coens have " the usual number of stars lining up to play characters loosely based on folk singers like Dave Van Ronk and Tom Paxton."
We don't know much about the film other than that it focuses on the folk music scene in New York's Greenwich Village in the 1960s. Scott Rudin (No Country For Old Men) is producing, and for the first time in a long time the Coens are making the movie without the association of a distributor. Will this be a more formally experimental movie than we've seen from them?
The Coen-penned film follows musician Llewyn Davis as he navigates the folk scene in 1960s Greenwich Village. We've heard the film is based partially on Dave Van Ronk's posthumous memoir The Mayor of MacDougal Street, which chronicles his experience in the NYC folk revival.
We've also heard that the Coens are going for an Altman-esque approach, with live music played by the performers on set and overlapping, naturalistic dialogue. That info came out as the Coens talked with Noah Baumbach, and they compared the script to Margot at the Wedding, but I just keep thinking of Altman's Nashville. As if a new Coen film wasn't good enough, to think of them experimenting with that sort of approach is very exciting.
Before we see this we'll be able to see Isaac in Madonna's W.E., and in The Bourne Legacy. (It's worth noting, too, that writer/director Tony Gilroy wanted Isaac as the lead in that film. He didn't have the leeway that the Coens do, but when the Bourne lead went to Jeremy Renner, Gilroy punched up a supporting role for Isaac.)