Are These Actors Are Up For John McClane's Son In 'A Good Day To Die Hard'? [Updated]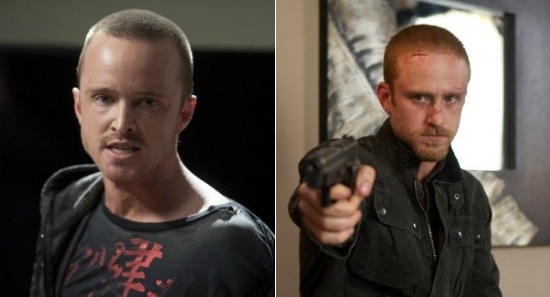 The Die Hard 5 news continues Thursday. We recently learned that the film, directed by John Moore, would be called A Good Day To Die Hard and released February 14, 2013. It'll focus on John McClane, once again played by Bruce Willis, heading to Russia to get his son out of prison which then escalates into some kind of massive terrorist threat. With the McClane's son seemingly the second lead and possible torch-bearer for the franchise, it surely will be a sought after role.
Variety is now reporting Fox has a shortlist to play the part and it includes Ben Foster (3:10 to Yuma), Aaron Paul (Breaking Bad), Paul Dano (There Will Be Blood) and Milo Ventimiglia (Heroes). They say that Fox is also interested in Paul Walker but he's "not expected to test."
The test will be the key to casting here as the father/son relationship seems to be the crux of the movie. Plus, if the film is a hit, the title of Die Hard star could be passed to the person who is cast, which is incredibly attractive to every young actor in Hollywood.
I'm actually a fan of both Paul Dano and Milo Ventimiglia but I don't think either is right. Dano would be great, but I don't see him as a future action star. Ventimiglia is too pretty and already played a famous son, that of Rocky Balboa in the film of the same name. That leaves Foster and Paul, both of whom I think are perfect. Maybe it's because I've just finished watching Breaking Bad, though, but I think it's time for Aaron Paul to reap the rewards of all his amazing work on that show. He gets the edge.
Who do you think would not only be the best son of John McClane, but could carry the torch into another film? Plus, what's going to be said about McClane's daughter in this movie?
——-
Update from editor Peter Sciretta: Chris Petrikin, EVP, Corporate Communications for Twentieth Century Fox has responded to the news on Twitter with a quasi-denial: