Guillermo Del Toro's 'Pacific Rim' Moved Up Two Months, 'My Week With Marilyn' Back Three Weeks, 'Piranha 3DD' To 2012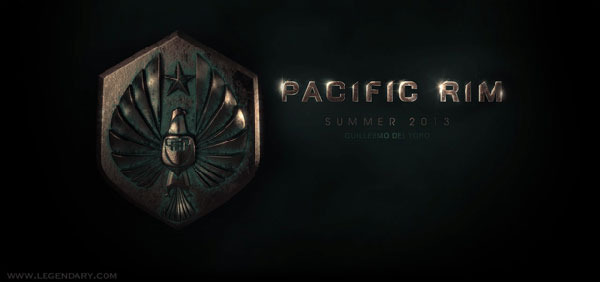 Thursday has been another day of release date dominoes. First Disney shuffled around a few dates including the resurrected Lone Ranger and Patty Jenkins-helmed Thor 2. Now Warner Bros. has moved up Guillermo Del Toro's sci-fi action epic Pacific Rim from July 12, 2013 to May 10, 2013. In more immediate news, The Weinstein Company has pushed their Michelle Williams film My Week With Marilyn back from November 4 to 23 and, as a result, Piranha 3DD is now off that date. The horror sequel is now slated for the discouragingly vague "2012." Read some possible reasons for all of these shifts after the jump.
Working from the present to the future, The Hollywood Reporter says The Weinstein Company was encouraged by early reviews of My Week With Marilyn and moved it from the less competitive November 4 to Thanksgiving week on November 23, which already has The Muppets, Arthur Christmas, and Hugo. By claiming that release for that film, they've postponed Piranha 3DD which was previously scheduled for that date. With a month until its release and no marketing materials or trailers to be found, this isn't much of a surprise. It'll now be released sometime in 2012.
As for Pacific Rim, it was originally scheduled for release July 12, 2013 and was the only film scheduled for that date. However, in the past few weeks, Steven Spielberg's Robopocalypse was inserted the week before as well as Tom Cruise's Oblivion a few weeks later. Both are similar sci-fi action and it's safe to say Warner Bros. was looking for another spot for the film. Deadline reports that new spot is May 13, 2013. Frankly, that move to is slightly curious though. It exhibits a lot of confidence but it places Del Toro squarely in the sites of the surefire hit Iron Man 3. It's also a few short weeks before The Lone Ranger and sixth Fast and the Furious. Even a year and a half out, the summer of 2013 is already heating up.
Do you think May is a better date for Pacific Rim? Are you disappointed that Piranha 3DD has been moved to next year?