Casting Bits: Ben Stiller In 'RentaGhost', Cam Gigandet In 'Free Ride', Charlie Saxton In 'The English Teacher'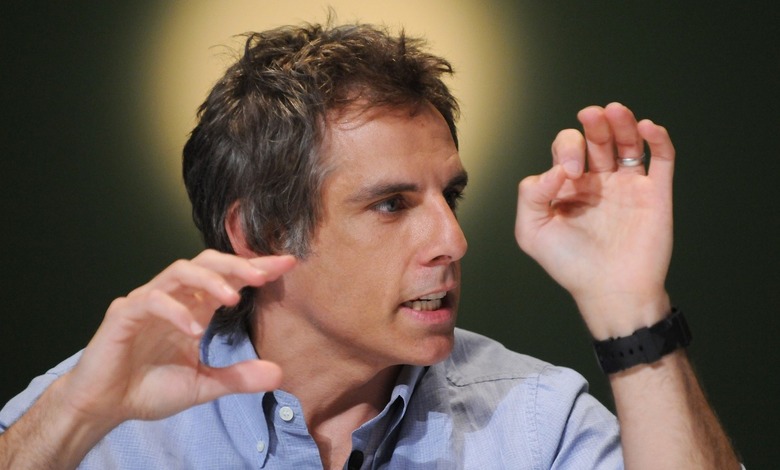 Ben Stiller is set to star in the supernatural comedy RentaGhost, which Fox has recently acquired from Warner Bros. In its WB incarnation, Russell Brand was slated to play the lead.
Written by Thomas Lennon and Robert Ben Garant (Night at the Museum), RentaGhost revolves around a recently deceased man who decides to be more productive in his afterlife than he was during his regular life. He launches a service which allows living folk to rent ghosts and other paranormal beings. The story is based on a children's BBC series than ran from 1976 to 1984.
Stiller's been keeping fairly busy as of late. His next onscreen appearance will be in next month's Tower Heist, directed by Brett Ratner. He is currently filming Neighborhood Watch with Vince Vaughn and Jonah Hill, and is slated to reunite with his Greenberg director Noah Baumbach for While We're Young. [Variety]
After the jump, two vampire franchise stars find non-vampire love, and the kid from Hung gets schooled by Julianne Moore.
Gigandet boards a cast that also includes Drea De Matteo, Liana Liberato, Ava Acres, Jeff Hephner, and Brit Morgan. Free Ride is the first project for SCAMP, Paquin's production shingle. Shooting is scheduled to begin October 24 in Sarasota, Florida. [Variety]
Charlie Saxton, best known as one of Thomas Jane and Anne Heche's kids from Hung, has been cast in The English Teacher. TV vet Craig Zisk is directing the indie drama from a script by Dan and Stacy Chariton, about an English teacher (Julianne Moore) whose life is disrupted when one of her former students (Michael Angarano) returns to his hometown after failing to make it as a playwright in New York City.
Saxton will play one of the teacher's current students, a snobby drama kid named Will. Also signed on for the project are Greg Kinnear and Nathan Lane. [The Hollywood Reporter]