Superhero Bits: The Avengers, The Dark Knight Rises, Amazing Spider-Man, Man Of Steel, Green Lantern, Captain America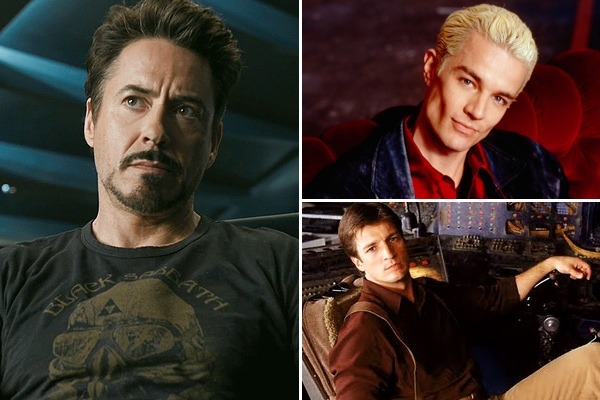 Want to read a slew of positive, negative and funny reactions to The Avengers trailer? What's the latest costume worn by Henry Cavill in Man of Steel? Is the latest set video to be release from The Dark Knight Rises the best one yet? Could Catwoman kick any more ass in Batman: Year One? Which HBO star was just cast in The The Dark Knight Rises? How does The Amazing Spider-Man look in toy form? Does The Avengers fit into the Joss Whedonverse? And what DC superheros are ready for their Lego close up? Read all of this and much more in today's massive 100th edition of Superhero Bits!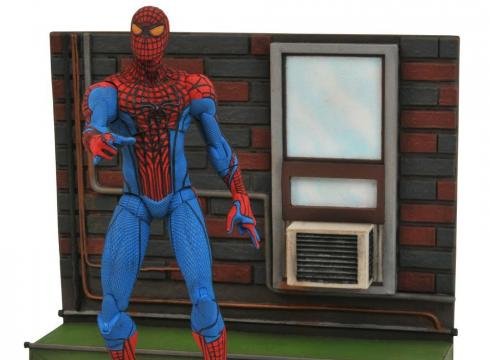 USA Today exclusively revealed this new toy from The Amazing Spider-Man that appears at New York Comic-Con. 16 points of articulation.
The Captain America: The First Avenger Blu-ray is on the way and Comic Book Movie has an exclusive clip about the creation of the character.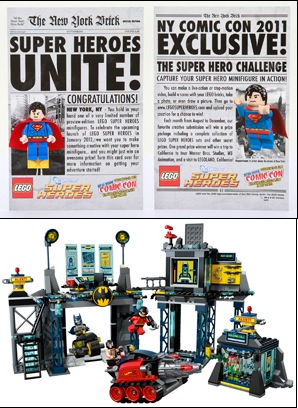 Variety has these exclusive, small images of some brand new DC-themed Lego's including the first ever Lego incarnation of Superman. 200 will be given away at New York Comic-Con to announce a new collaboration between the companies.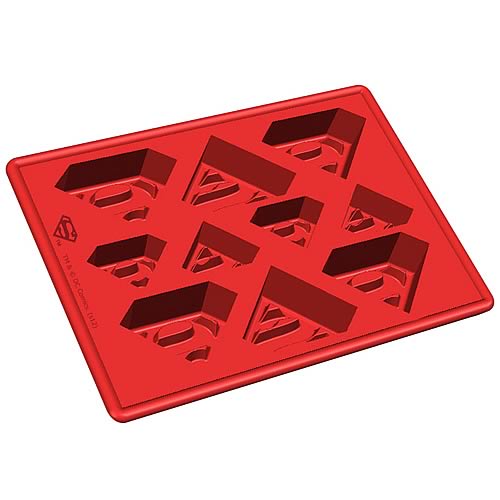 Speaking of Superman, bring him to your drinks with these Superman ice-trays from Entertainment Earth (via Geek Alerts).
Variety is reporting that Rob Brown, currently seen on Treme, has been cast in The Dark Knight Rises.Movieweb has this exclusive clip from the Captain America: The First Avenger Blu-ray called "The Evolution of the Suit."Filmophilia (via Reddit) has a very accurate but very ballsy list of the best and worst use of superpowers in movies. I don't want to spoil it, but here's a tease:
The whole point of the Lantern ring is its power to create anything the wearer can imagine. And, throughout the film, we get to see some pretty spectacular stuff, which is fine and dandy....as long as it makes at least some kind of sense. When a helicopter crashes into the middle of a party, the safest way to handle the situation is not to create a racetrack and drive the exploding wreck haphazardly through the entire area.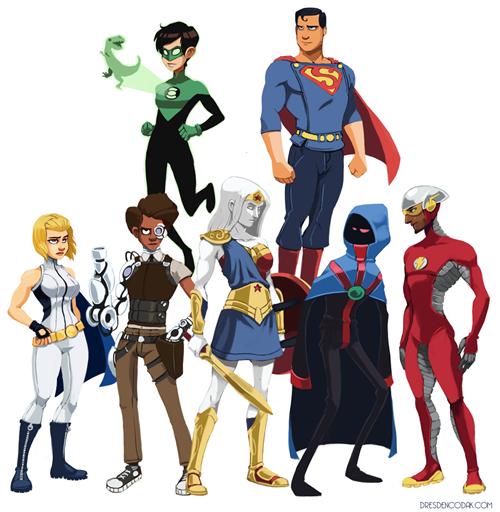 Inspired by the DC 52, artist Aaron Diaz has redesigned many of the DC characters such as the Justice League above. Head over to The Daily What (via Metafilter) for more. P.S. If we posted this before, my apologies. It's bound to happen.
Damon Lindelof tweeted that The Avengers trailer was like a Comedy Central roast, hosted by Tony Stark. He then started a hashtag of Avenger roast jokes. #AvengersRoast. Really funny.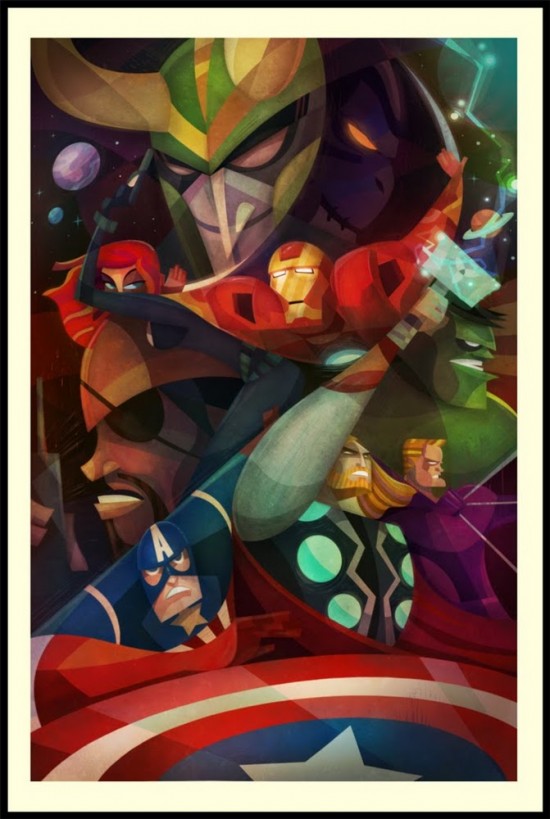 Autumn Society member Carlos Lerms whipped up this Avengers fan art in honor of the new trailer. Very cool.
And while Lerms was excited by The Avengers trailer, Cinemablend was not. They give their five reasons why it was kind of a let down. Here's one I agree with:
There's a visceral thrill to see Cap and Thor and Iron Man all in the same room, but if you're not already attached to those characters, it didn't give you much of a reason to start now. This movie could very well be the premier effort of the modern superhero genre– at least for Marvel superheroes– but this trailer just felt like more of the same.
Due to the amount of graphics and images included in Superhero Bits, we have to split this post over THREE pages. Click the link above to continue to the second page of Superhero Bits.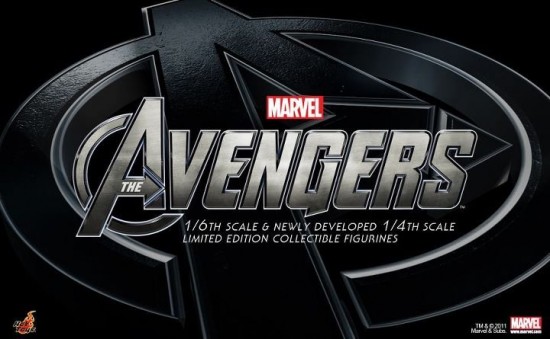 The premier (in my opinion) collectible action figure makers in the world, Hot Toys, have announced licenses for two of the biggest superhero movies of 2012: The Avengers and The Dark Knight Rises. Thanks to Comic Book Movie and Toy News International.
Catwoman is kicking ass in this clip from Batman: Year One via SFX.
Though he once called Val Kilmer "the most psychologically troubled human being I've ever worked with," Joel Schumacher now thinks that's a good thing in relation to his Batman Forever star. Thanks to IFC via CBM:
For me, Val Kilmer was the best Batman. I thought he looked great in the costume, and I thought he brought a depth to the role. I thought the relationship between Val and Nicole Kidman was very sexy. Jim Carrey, of course, was the perfect Riddler. And then I had the great Tommy Lee Jones and a lot of other great people are in that movie.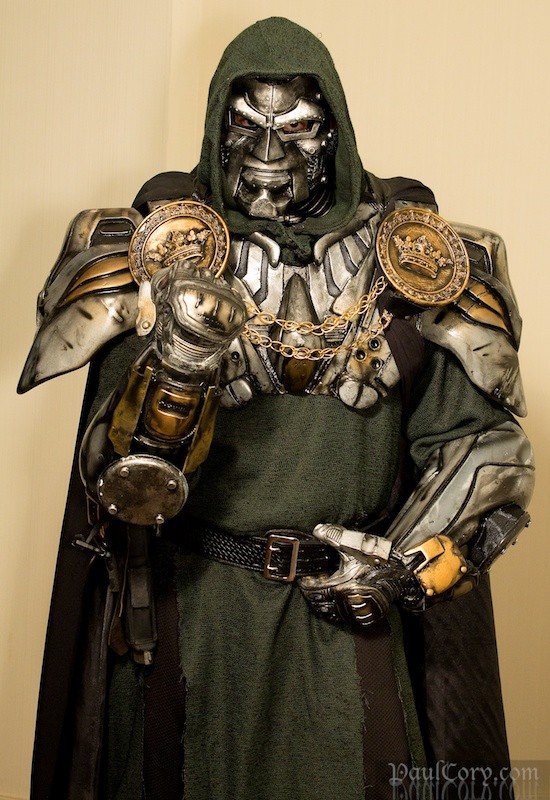 Talk about an awesome Doctor Doom cosplayer. Thanks to Comics Alliance.
More Avengers trailer reactions. The Geek Twins answers 13 frequently asked questions about The Avengers that were answered by the trailer.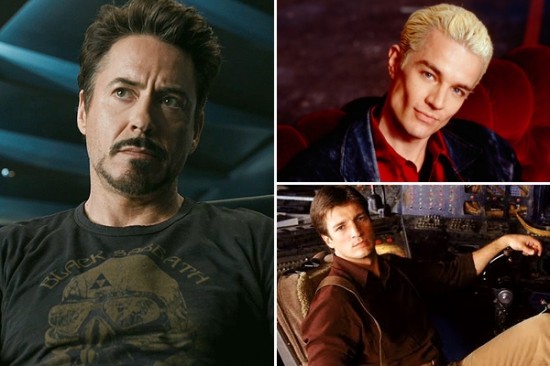 "How Do The Avengers Fit Into The Whedonverse?" Empire asks the question and you might be surprised at the response.
Activision is doing a video game based on Men in Black III, according to Superhero Hype, out in the Spring before the release of the film.
IGN Movies has this clip from the Green Lantern Blu-ray that details Mark Strong's transformation to Sinestro.
Did The Avengers trailer reuse a shot from Iron Man? Decide for yourself at Bleeding Cool.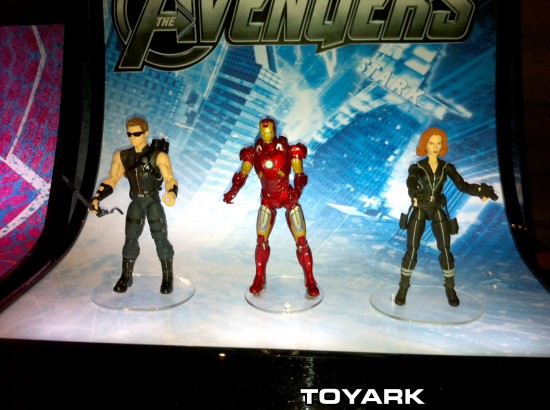 Here are some of the toys from The Avengers, thanks to ToyArk (via CBM). Head there to see a bunch of other photos and characters.
Doug Jones spoke to Comic Book Movie about some of his upcoming projects and mentioned that he's contracted to do a Silver Surfer movie, though it probably won't happen:
I signed on for my first movie in that franchise with a 3 picture deal that anticipated a Silver Surfer stand-alone film to come. My IMDb page has had a Silver Surfer movie on it, in development, for over 5 years now. So again, no one has officially approached me about actually filming, but this is a beautiful, stoic, heroic character I would love to delve into again!
IO9 has put together a list of 10 superhero movies they're glad never happened such as James Cameron's Spider-Man and Fantastic Four 3.
THE THIRD PAGE CONTAINS SPOILERS FROM THE DARK KNIGHT RISES AND MAN OF STEEL.
Due to the amount of graphics and images included in Superhero Bits, we have to split this post over THREE pages. Click the link above to continue to the third page of Superhero Bits.
[No photo]
Henry Cavill has been spotted on the Man of Steel set in an apron. Does he work at a restaurant? See more at Just Jared (via Comic Book Movie.
This might be the best set footage from The Dark Knight Rises yet. It's close, it's high quality, and you get to see some gorgeous stuff. Be aware though, the YouTube user sneaks his own work at the end of the video. Thanks to Comic Book Movie.
Last week, we ran some footage of a limping Bruce Wayne in The Dark Knight Rises. Now we have a better look at the footage thanks to Comic Book Movie.