'Act Of Valor' Trailer: The Action Movie Starring Real-Life Navy SEALs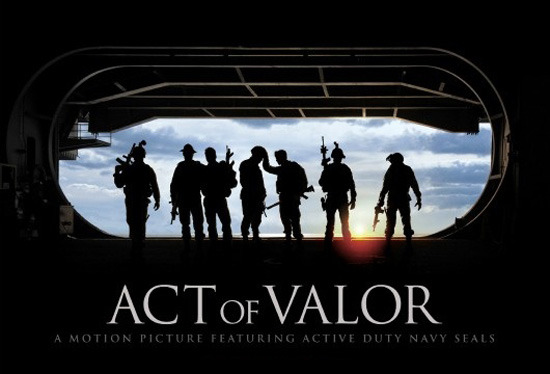 When Osama Bin Laden was killed by a Navy SEAL squad earlier this year, many companies in Hollywood quickly decided to make films based upon the famed special ops force. Kathryn Bigelow and Mark Boal were in a good spot, as they were already planning a film about Bin Laden and the SEALs.
But Relativity Media was in an even better position, as the company was able to pick up the already-shot film Act of Valor, which stars actual Navy SEALs in a fictional story. The trailer for that has been released, and you can check it out below.
If you think the footage from Act of Valor looks a lot like a Navy recruitment ad, that might be because directors Mike "Mouse" McCoy and Scott Waugh have made military ads in the past. Who better to turn to for collaboration on a feature film, then?
That said, the footage looks like a good, shiny collection of pretty much every action movie cliche you could conjure up, with the added benefit of having the latest in real high-tech Navy gear to play with. I'm pretty curious to hear how men and women who've actually served (or are serving now) react to this one. It's not that Act of Valor can ding the reputation of the SEALs — the stuff those people do is just too serious to be tarnished by a movie like this — but I do want to know if this is something that is seen as a good representation of how SEALs work.
See the HD trailer at Yahoo.
When the rescue of a kidnapped CIA operative leads to the discovery of a deadly terrorist plot against the U.S., a team of SEALs is dispatched on a worldwide manhunt. As the valiant men of Bandito Platoon race to stop a coordinated attack that could kill and wound thousands of American civilians, they must balance their commitment to country, team and their families back home.
Relativity Media will open Act of Valor on February 17, 2012.