Cloud-Based "Digital Locker" System UltraViolet Launches With 'Horrible Bosses' Release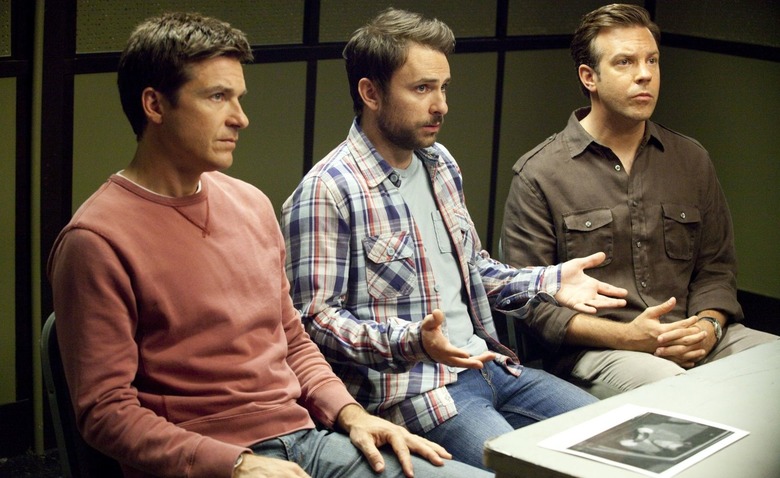 The array of home video options generally strikes me as a good thing, but one annoying downside is the effort of sorting through all my movie collections in various formats. I can't watch my DVDs when I travel unless I bring them with me; I can't access my downloaded movies unless I'm at my computer; I own more than one copy of In Bruges because I simply forgot that I'd already downloaded it the first time.
In an effort to address just these kinds of minor but irritating issues, the Digital Entertainment Content Ecosystem (DECE) came up with the idea of a "digital locker" that would allow consumers to purchase content in one physical or digital format and access it across all platforms via a cloud-based system. That service, called UltraViolet, launched earlier this week with the release of Horrible Bosses on UltraViolet-enabled Blu-ray and DVD. More after the jump.
Though Warner Bros.' Horrible Bosses is the only UltraViolet-compatible title available at the moment, it'll be followed by the studio's Green Lantern DVD and Blu-ray release this Friday. More titles will trickle out in the coming weeks, and studios are expected to roll out the UltraViolet feature available for previously released titles as well. Family-friendliness is built right into the system. A single UltraViolet account can have up to six different users and twelve different devices associated with it, with as many as 3 streams playing at once. (There is no limit to how many downloaded/local videos or Blu-rays/DVDs can play at once.) UltraViolet also includes parental controls that allow parents to choose which movies and shows can be accessed by their children.
It all sounds pretty great in theory, but early reactions suggest that UltraViolet still has a few issues to sort through. For one thing, though many major studios and retailers are on board, power players Disney and Apple have declined to sign on. Disney plans to launch its own "digital locker"-type service that will not be compatible with UltraViolet; similarly, videos purchased through iTunes won't work with UltraViolet. For another, actually using the service seems to require a number of steps, including setting up an UltraViolet account plus another account on a different service such as Flixter, and entering a 12-digit redemption code to access the digital version of a film after purchasing the DVD or Blu-ray.
[Sources: Engadget, The Hollywood Reporter, The Wall Street Journal]