Noah Baumbach Out, 'Crazy Heart' Director Scott Cooper In For 'Emperor's Children'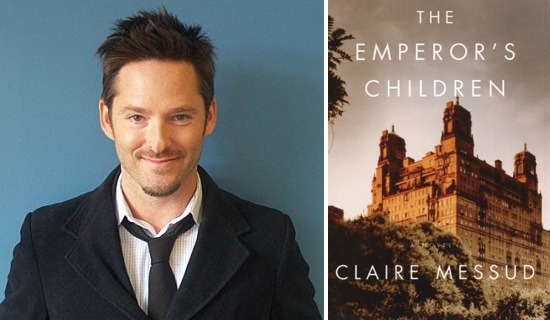 It's tough to think of a director more suited to adapt Claire Messud's acclaimed "disenchanted upper class New Yorkers" novel than Noah Baumbach, so it's a bummer to hear that the filmmaker has now pulled out of the project. On the plus side, his replacement sounds like an interesting, if not quite as obvious, choice — Scott Cooper, who made his directorial debut with 2009's Crazy Heart and hasn't helmed another picture since. More details after the jump.
After a string of mostly unremarkable acting roles, Cooper made his name as a writer and director with the lovely country music drama Crazy Heart in 2009 and won star Jeff Bridges his first Oscar after four previous nominations. Since then, Cooper's name has cropped up a number of times in association with various projects — The Hatfields and the McCoys, Lie Down in Darkness, Gangster Squad, Unbroken — but none of those films have quite worked out for him, at least not yet. Cooper signed on to star in Out of the Furnace (previously known as The Low Dweller) earlier this year, but if this new project pans out, he'll probably have to shift some things around as The Emperor's Children is eyeing a spring 2012 start date.
Messud's 2006 bestseller centers around a group of dissatisfied 30something Ivy League grads living in New York City in the summer of 2001. (You can probably guess where this is headed.) The novel earned rave reviews upon its debut, and was longlisted for the prestigious Man Booker Prize for Fiction. Though Baumbach seems like a more natural fit for the material, I enjoyed Crazy Heart enough that I'm cautiously optimistic about Cooper's involvement.
As for Baumbach, while I'm sorry to see him go, he's got plenty on his plate already and his busy schedule is likely the reason for his pulling out of Emperor's Children. Among his upcoming projects are While We're Young with Jesse Eisenberg, Ben Stiller, and Naomi Watts, an untitled documentary with Jake Paltrow, and an adaptation of Jonathan Franzen's unhappy suburbia tome The Corrections for HBO.