Superhero Bits: The Wolverine, The Avengers, Spider-Man, Batman: Arkham City, R.I.P.D.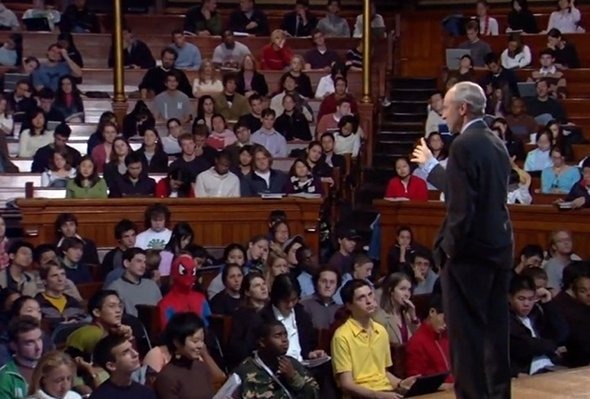 Will The Wolverine be totally set in Japan? Why is The Avengers trailer presented by Paramount when Disney is behind it? What's it like to voice Cyclops? Did you really see everything there was to see in The Avengers trailer? And, most importantly, what did the final two pages of yesterday's Superhero Bits have on them in regards to R.I.P.D., Man of Steel, The Dark Knight Rises and much much more? Read about all that and more in today's Superhero Bits.
Get More: Movie Trailers, Movies Blog
Turns out The Wolverine might not be totally set in Japan. Or at least that's what Hugh Jackman told MTV News.
Scott Porter of Friday Night Lights fame spoke to io9 what it's like to voice Cyclops in the new X-Men cartoon coming to G4. Here's a taste:
It was about playing the reality of the situation around him as opposed to imitating another person's voice. Being able to voice the leader of the X-Men my first time out with voice work is a huge blessing. Taking up the mantle of Scott Summers was definitely nerve-wracking! Doing voice work for the X-Men anime and [the video game] X-Men: Destiny, those projects were definitely for me.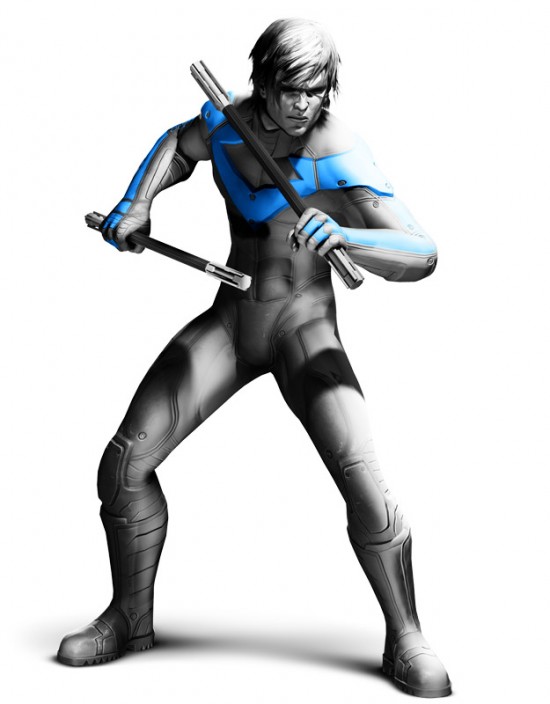 Finally, here's an official look, thanks to Superhero Hype, of Nightwing in Batman: Arkham City. Go there to read how to play him.
Comic Book Movie has another featurette from the Green Lantern Blu-ray, this one focusing on Hector Hammond's transformation. Not embeddable.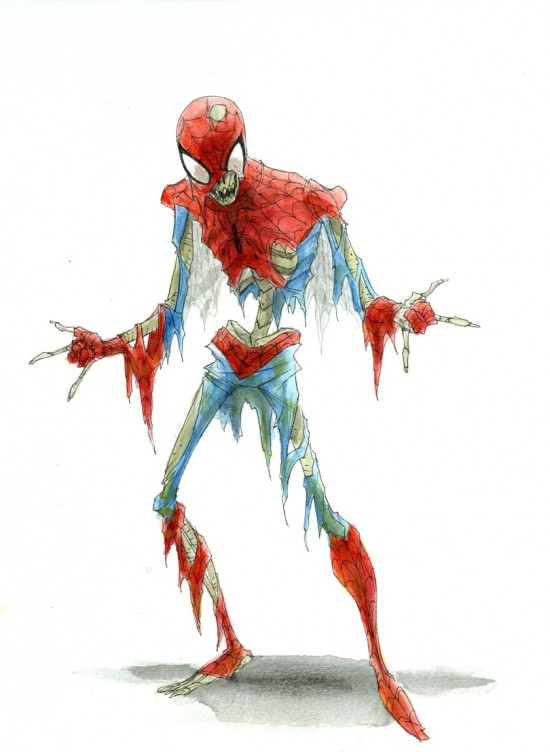 In celebration of Halloween, Geek Tyrant is posting spooky superhero art such as this zombie Spider-Man by Deviant Artist RM73.
The Marvel Comics App is now on Android.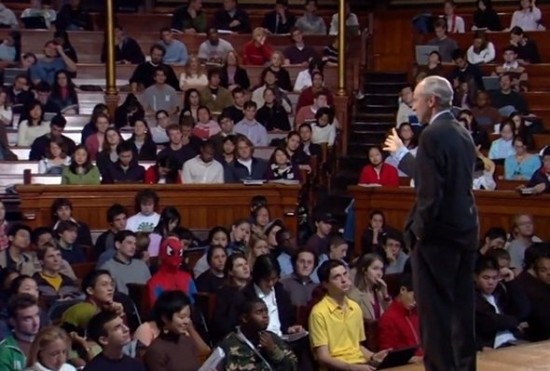 Zombie Spider-Man is decidedly different from this one who just went back to school. Thanks to 9Gag via Fashionably Geek.
Think you saw everything there was to see in The Avengers trailer? Think again. Comic Book Movie has a list of five things you probably missed.
Speaking of The Avengers trailer, curious why Parmount gets a credit but not Disney? Variety has the scoop:
Knowing Disney wanted to turn "The Avengers" into a franchise and bank on the success of "Iron Man" after buying Marvel for $4 billion, Par's brass negotiated a deal in which it continues to collect 8% of the B.O. as part of fees it would have earned for distribbing the pic, as it did with the two "Iron Man" pics, "Thor" and "Captain America." It gets 9% for "Iron Man 3."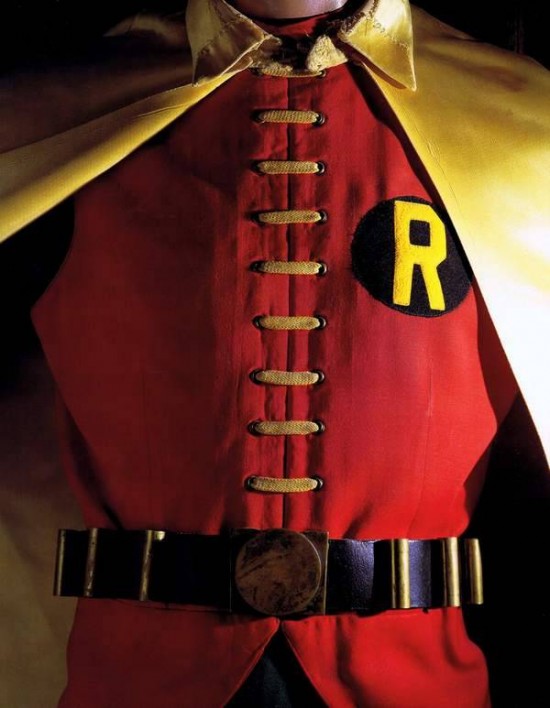 BoingBoing posted a cool gallery of old school superhero costumes such as Robin, above.The Incredible Hulk doesn't really need transportation but he's had a ton of it in toy form over the years. Geek Twins has posted a hilarious list of the ten worst.NOTE: The next two pages are from Tuesday's Superhero Bits. The links were incorrectly coded. Our apologies.
Due to the amount of graphics and images included in Superhero Bits, we have to split this post over THREE pages. Click the link above to continue to the third page of Superhero Bits.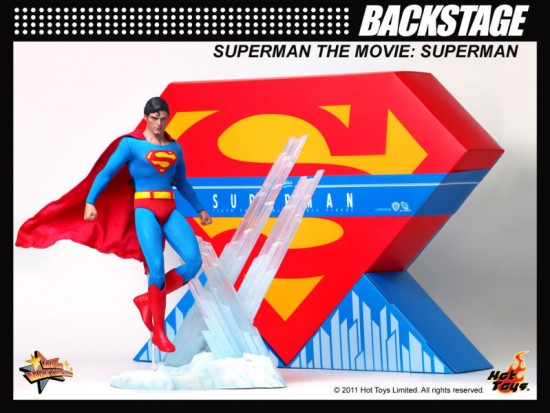 Hot Toys' Superman is coming out soon and they just revealed the gorgeous box this incredible toy will be coming in. Thanks to Action Figure Insider.
A new documentary called A Never Ending Battle, about superheroes and the history of comic books, will premiere at New York Comic-Con this weekend. Head to Action Figure Insider for more info.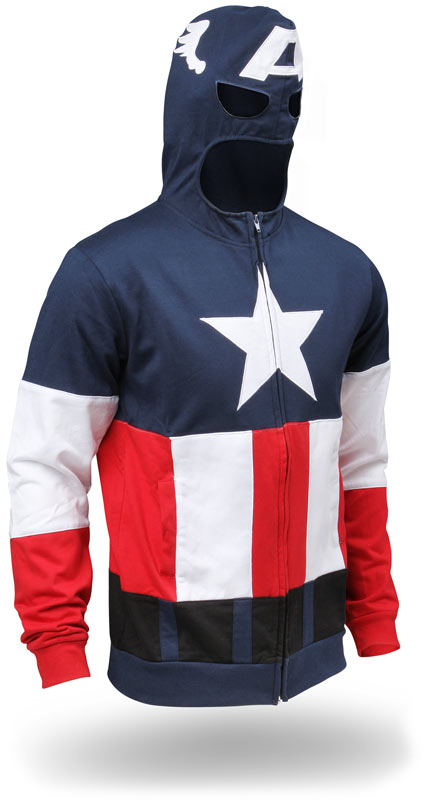 Are you chilly but also patriotic? ThinkGeek shows us this inevitable Captain America Hoodie.
The guys at Total Film are huge Spider-Man fans. They've come up with an incredibly impressive list of the 40 Greatest Moments in Spider-Man history, combining movies, comics and more.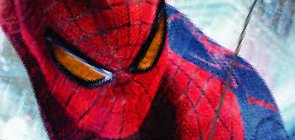 Comic Book Movie says this and a few other pieces of art are actually leaked from upcoming Amazing Spider-Man promos. We're skeptical.Nacho Vigalondo gave Crave Online an update on his adaptation of Mark Millar's Supercrooks. There's a bunch in the interview and here's a taste:
I'm involved in Supercrooks and Windows. Those are my next projects and it really depends on them what comes first. Those are two projects are in a really advanced situation. I didn't write them. The scripts are already made so I hope they happen. Supercrooks is not a superhero film. It's a supervillain film. Mark Millar explained to me that when you watch The Godfather, it's about criminals all the time. You don't get to see the cops in those films. It's always about the mafia. In this case it's the same. We're going to show only supervillains and not superheroes. Superheroes are in the background.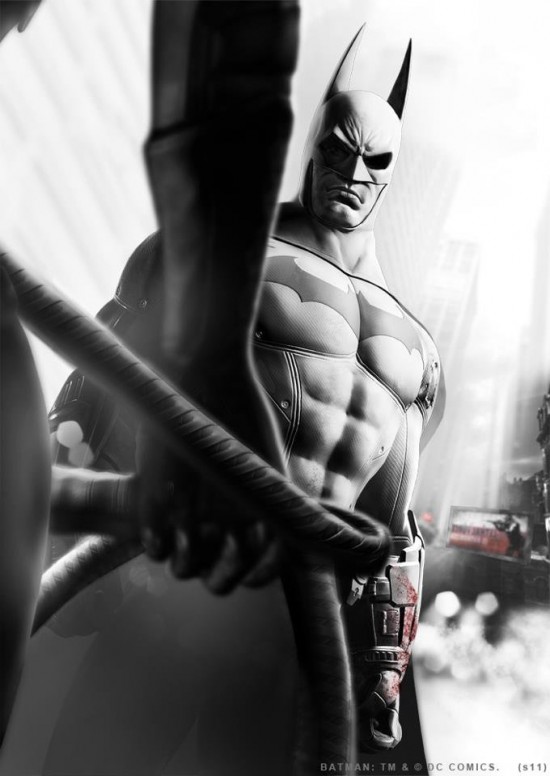 Very cool promo image from Batman: Arkham City thanks to the Arkham City fan site via CBM.
THE NEXT PAGE CONTAINS MINOR SPOILERS THE DARK KNIGHT RISES AND MAN OF STEEL AND A POSSIBLE MAJOR ONE FOR R.I.P.D.
Due to the amount of graphics and images included in Superhero Bits, we have to split this post over THREE pages. Click the link above to continue to the third page of Superhero Bits.
[No photo]
Check out Gary Oldman's Commissioner Gordon in his street clothes on the set of The Dark Knight Rises thanks to Comic Book Movie.
[No photo]
Superhero Hype ran this photo from the set of R.I.P.D showing Kevin Bacon in a motion capture suit. He's the villain of the piece so, I guess he's not always human.SHH also posted this cool car crash from the set of R.I.P.D.
[No photo]
Amy Adams is on the set of Man of Steel and Superhero Hype has posted a bunch of photos of her and some vehicles and stuff.