'Sleeping Beauty' Trailer: Another Look At Emily Browning's Strange Sex Industry Story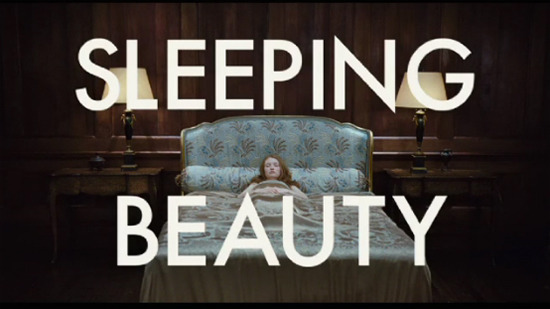 We've seen a version of this Sleeping Beauty trailer once before, when it premiered in April ahead of the film's debut at the Cannes Film Festival. In the months since, the slightly controversial film, in which Sucker Punch star Emily Browning plays a very odd and specific sort of prostitute, has been overshadowed by other bigger, more controversial movies.
Sleeping Beauty still looks like an unusual, potentially unsettling experience, however, and a film with some gorgeous cinematography. (Whether that cinematography is beautiful for its own sake or really serves the story remains to be seen, for most of us.) So now that a slightly different trailer has shown up  online, it's a good time to take a moment and remind ourselves that the film exists. Check out the US trailer below.
Yahoo has the HD trailer. IFC will open Sleeping Beauty in a limited run on December 2.
Lucy is a young university student possessed by a kind of radical passivity. She lets a flip of a coin decide the outcome of a random sexual encounter and she displays an uncomplaining patience when facing the repetitions of her various menial jobs that fund her studies. One day she answers an ad in the student newspaper and interviews for a job to be a lingerie waitress. But she is secretly being initiated into a world of strange new work; one where she will have to give into absolute submission to her clients by being sedated; becoming a Sleeping Beauty. Eventually this unnerving experience begins to bleed into her daily life and she finally develops the will to break the spell by discovering what happens to her while she sleeps. With a fearless performance by Browning, Leigh creates a bold cinematic vision; one where Lucy, both in her clandestine sexual adventures and in her mundane daily existence, lives with the same unflinching and brutal honesty.