Sandra Bullock May Play Clint Eastwood's Daughter In 'Trouble With The Curve'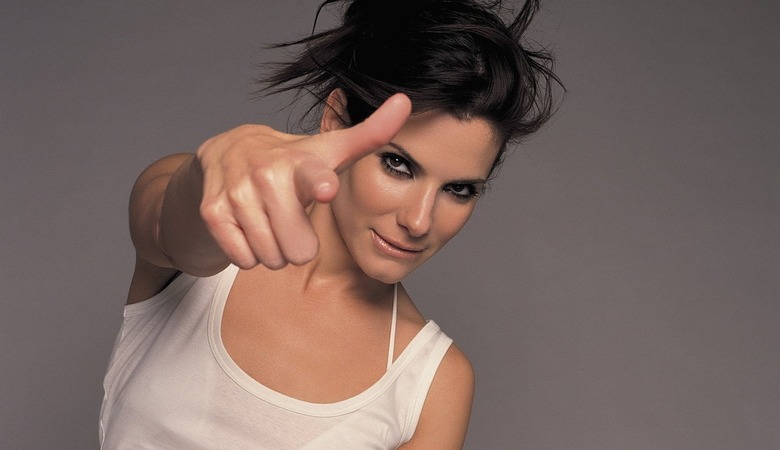 We thought we'd seen the last of Clint Eastwood's acting career in Gran Torino, but news broke last week that the icon was eyeing a starring role in Trouble With the Curve, the directorial debut of frequent Eastwood collaborator Robert Lorenz. It appears Eastwood has since committed to the film, in which he'll play a baseball scout who hits the road with his daughter. Now the obvious question is who'll get cast as the female lead.
Given the pedigree of the project, Eastwood and Lorenz probably have plenty of well-regarded actresses to choose from, so naturally they've got their eye on one of the biggest stars around. According to a new report, Sandra Bullock may be up for the gig. Read more after the jump.
Bullock is probably better known for her comedic roles — The Proposal is her most commercially successful film to date — but in fact she's dabbled in a variety of genres over the years. As of late, she seems to be gravitating toward heavier parts. She picked up her first Oscar last year for 2009's The Blind Side, and her next two gigs will be more serious roles as well. Alfonso Cuaron's Gravity sees her starring as an astronaut in peril, while Extremely Loud and Incredibly Close has her playing the mother of a young boy dealing with the aftermath of 9/11. Co-starring with a legend like Eastwood would be a great career move for just about anyone, but it seems like an especially wise choice for Bullock if she's planning on shifting her career path toward more dramatic fare.