TV Bits: 'Game Of Thrones' Casts Ygritte, Announces April Return; 'True Blood' Turns Romanian Fountains Blood Red; Lee Daniels Developing LGBT Drama For Showtime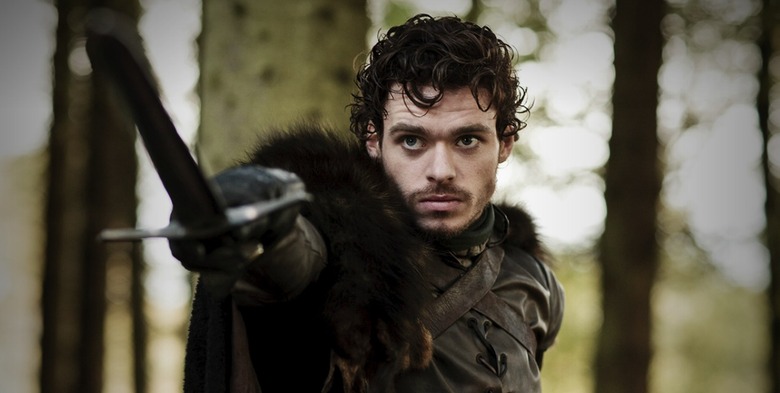 Today's TV Bits travels all over the place, from the fantastical land of Westeros and the vampire-riddled town of Bon Temps, Louisiana to the very real locales of Romania and New York City. After the jump:
Game of Thrones finds its Ygritte, and announces an April 2012 return
True Blood makes a fountain in Romania run blood red
Lee Daniels signs on to develop an NYC-based LGBT series for Showtime
On a happier note, the series also announced today that Downton Abbey actress Rose Leslie had won the part of Ygritte, a strong-willed wildling who crosses paths with Jon Snow (Kit Harrington) when he ventures beyond the Wall. Leslie is one of a slew of newcomers who'll appear in the show's second season; click here for a rundown on some of the actors who've recently been cast. (Some spoilers for Seasons 1 and 2 at the link.) [Zap2It, Entertainment Weekly]
In other HBO news, one of the marketing teams behind True Blood have turned a Romanian city fountain blood red to promote the vampire series — check out the gory-looking pics below.
Really, the color is more reminiscent of Hawaiian Punch than actual blood. But of course, the important thing is that it's bound to draw attention. The striking ads appear to be for the show's fourth season, which apparently kicked off last week in Romania, but finished last month in the U.S. [Copyranter]
Precious director Lee Daniels is joining forces with Temple Grandin writer W. Merritt Johnson for a new Showtime drama about "the disenfranchised multicultural transgender youth" of New York City's underground LGBT ball subculture, as seen in Jennie Livingston's classic documentary Paris is Burning. The scene revolves around fraternity-like "houses" or "families," who compete for trophies and prizes in balls (as in ballroom, not as in sports) where they demonstrate their skills in dance, costuming, and other categories. The untitled series will mark Daniels' second foray into television, after his recently announced adaptation of Jacqueline Susann's Valley of the Dolls. [Deadline]