Steve Jobs Asked Aaron Sorkin To Write A Pixar Movie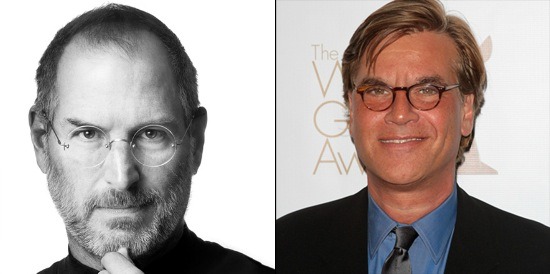 When you're one of the best screenwriters in the world, sometimes you'd get random phone calls from Steve Jobs. That's what happened to Oscar-winner Aaron Sorkin who, after professing his love for Mac products in an interview, began a telephone friendship with the recently passed entrepreneur. Sorkin wrote about their friendship in a new issue of Newsweek and revealed that, the last time he spoke to Jobs, Jobs asked him to write a Pixar movie. Read their exchange after the jump.
Thanks to The Daily Beast (via Newsweek and JoBlo) for this info. Head there to read the full article, but here's the exchange as reported by Sorkin.
But it's his last call I'll always remember. He wanted me to write a Pixar movie. I told him I loved Pixar movies, I'd seen all of them at least twice and felt they were small miracles, but that I didn't think I'd be good at it.STEVE: Why not?ME: I just—I don't think I can make inanimate objects talk.STEVE: Once you make them talk they won't be inanimate.ME: The truth is I don't know how to tell those stories. I have a young kid who loves Pixar movies and she'll turn cartwheels if I tell her I'm writing one and I don't want to disappoint her by writing the only bad movie in the history of Pixar.(long silence)STEVE: Jeez ... write about THAT.ME: Steve—STEVE: Why don't you come up here and let me give you a tour of the place.I told him I'd take him up on it and I never did. But I still keep thinking about that Pixar movie.
Pretty great, no? Odds are this will never happen but it's that kind of out-of-the-box thinking that made Jobs so extraordinary.