'World War Z' Production Set Raided By Real-Life SWAT Team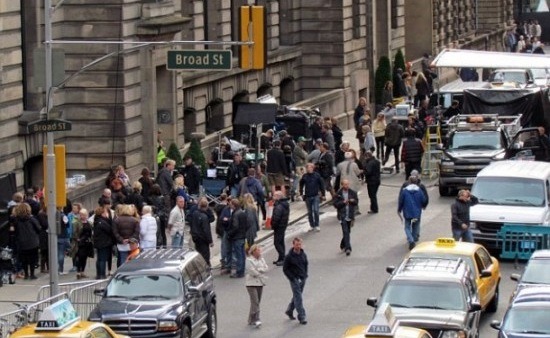 Though some fans have expressed their displeasure with the changes that Marc Forster has made in his cinematic adaptation of Max Brooks' zombie apocalypse novel World War Z, it seems the movie version is staying faithful to the source material in at least one way: a devotion to chillingly realistic detail. So much so, in fact, that Forster's Budapest set was recently visited by a real-life SWAT team, who were none too happy with having to confiscate some 85 "prop" firearms that turned out to be fully functional and extremely dangerous weapons. Um, oops. Read more after the jump.
A source tells the publication that World War Z is "already over budget and over schedule," and that Pitt, who is producing the project through his shingle Plan B Entertainment, is "furious." Pitt also leads the cast, as a UN employee named Gerry Lane who's racing around the world to stop the spread of the zombie pandemic. Assuming the production can sort out the problem quickly and get back on track soon, the film is scheduled to hit December 21, 2012.