Sony Buying Film Rights To Steve Jobs Biography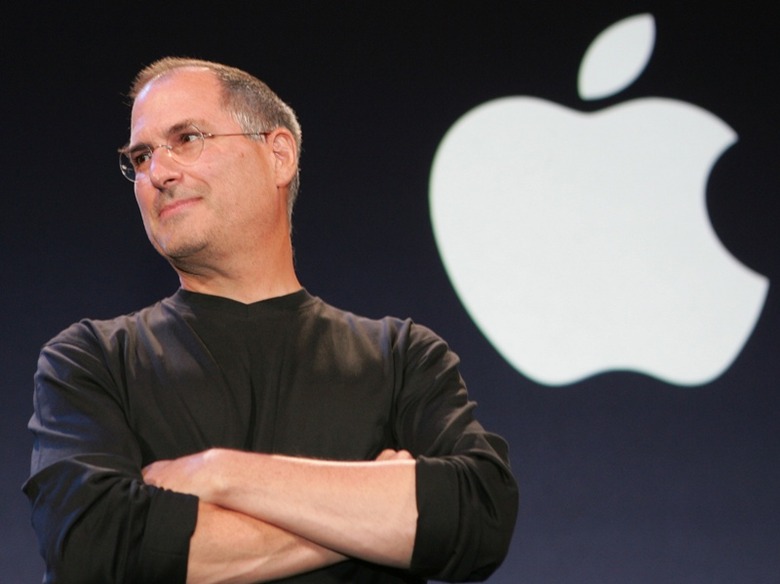 How would you characterize a deal to create a feature film based on a collection of interviews with the late Steve Jobs, as it is announced mere days after his death? Crass commercialism? Fitting tribute? Perhaps simply good business sense, something that Jobs himself would understand, if not exactly admire?
Regardless, Sony is acquiring the book Steve Jobs, an upcoming tome by Walter Isaacson which is based on interviews with Jobs conducted over the past two years. The studio will quickly begin developing a film based on the book, with Mark Gordon producing.
Simon & Schuster describes the book like so:
Based on more than forty interviews with Jobs conducted over two years-as well as interviews with more than a hundred family members, friends, adversaries, competitors, and colleagues-Walter Isaacson has written a riveting story of the roller-coaster life and searingly intense personality of a creative entrepreneur whose passion for perfection and ferocious drive revolutionized six industries: personal computers, animated movies, music, phones, tablet computing, and digital publishing.
The late CEO did not often allow journalists to chronicle the deep details of his life, but talked to Isaacson because, as Jobs has been quoted, "I wanted my kids to know me."
Steve Jobs, the book, is set to release on October 24. The publication date was moved forward after Jobs' passing. There is no screenwriter hired, much less a release date, for the theoretical film that will follow from the book. We don't even know what shape the first script might take, though it seems safe to assume that it will be a mixture of biography and business drama along the lines of Moneyball and The Social Network. [Deadline]