Casting Bits: Tim Roth And Cillian Murphy In 'Broken', Hope Davis In 'Disconnect', Rutger Hauer In 'Flight Of The Storks'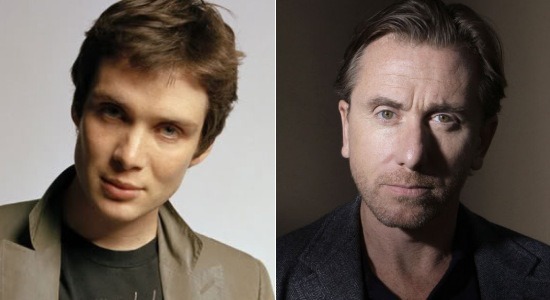 Tim Roth and Cillian Murphy have boarded Rufus Norris' Broken, along with Rory Kinnear, Robert Emms, Zana Marjanovic, Bill Milner, and newcomer Eloise Laurence. The story, which was adapted by Mark O'Rowe (Boy A) from Daniel Clay's novel of the same title, follows a young girl whose life changes after she witnesses a brutal attack. Broken will be the first feature film by helmer Norris, an accomplished theater director.
Roth recently came off of three seasons as the lead of Fox's Lie to Me, and will star in next year's Arbitrage. Murphy will appear in this month's sci-fi thriller In Time, and has several projects lined up for 2012 including the thriller Red Lights with Robert De Niro and Sigourney Weaver. [The Hollywood Reporter]
After the jump, Hope Davis joins Murderball director Henry Alex Rubin's ensemble drama, and Rutger Hauer boards a miniseries.
Davis appears in this weekend's Real Steel, though you wouldn't know it from most of the promos. [Deadline]
Rutger Hauer and Harry Treadaway (Fish Tank) will lead the cast of Flight of the Storks, a miniseries based on Jean-Christophe Grange's French crime thriller Le Vol des cigognes. Also set to star are Perdita Weeks (The Tudors) and Clemens Schick (Casino Royale). The story follows a young academic who tracks the migration pattern of storks as part of an effort to uncover the truth behind the mysterious death of ornithologist Max Boehm. The English-language series will start shooting later this month in South Africa, Turkey, and various locations around Europe. [Screen Daily]