Pete Travis Is Not The Law; Director Forced Off 'Dredd,' Writer Alex Garland Oversees Post-Production?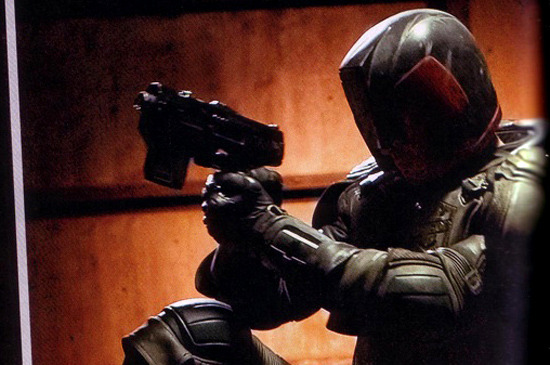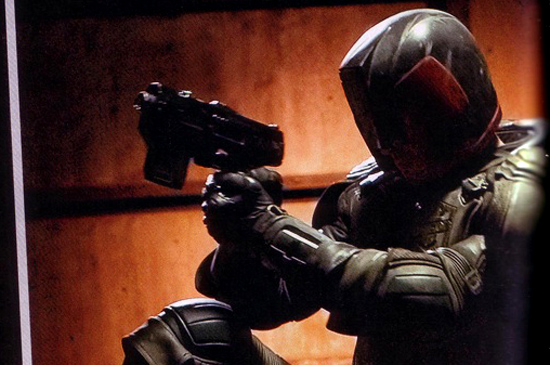 There's trouble in Mega-City One. Earlier this year, director Pete Travis oversaw production on a new film based on the 2000AD comic character Judge Dredd. Karl Urban plays the lawman in Dredd, and the movie has been in post-production for some time.
But Pete Travis is reportedly no longer in control of Dredd, as "creative disagreements with producers and executives" came to a head, and he was asked to step aside. Now writer/producer Alex Garland will oversee the end of post-production, and may ask for co-director credit.
The LA Times reports on the situation, but doesn't have attributable quotes, as is often the case in a tense situation like this. Reps for Garland and Travis didn't respond to the LA Times, and I haven't been able to get word from anyone either.
The report also says that reshoots are possible, but that the final call on that possibility hasn't been made. If reshoots do happen, there may be a question as to who would direct – Garland, Travis or someone else.
The LAT also quotes another source that says Travis isn't involved in post at this point, but that he is still in touch with the production and hasn't been pushed aside.
I did wonder what the story was with Dredd when it failed to have any presence at Comic Con this year. In general, outside a few still shots, we've seen very little from the movie. But at that point the movie was over a year from release, so the lack of a big Comic Con presence doesn't have to be taken as an indicator that material shot earlier this year wasn't up to par.
As is often the case with stories like this, we expect to hear some refutation from Travis' camp and/or other involved parties, and we might not know the full truth of the situation for some time. And if Dredd ends up being a decent film (it has to be better than the Stallone movie Judge Dredd) then most of this won't matter to the end user anyway.
Dredd also features Olivia Thirlby and Lena Headey and is set for release on September 21, 2012.
DREDD takes us to the wild streets of Mega City One, the lone oasis of quasi-civilization on Cursed Earth. Judge Dredd (Karl Urban) is the most feared of elite Street Judges, with the power to enforce the law, sentence offenders and execute them on the spot – if necessary. The endlessly inventive mind of writer Alex Garland and the frenetic vision of director Peter Travis bring DREDD to life as a futuristic neo-noir action film that returns the celebrated character to the dark, visceral incarnation from John Wagner and Carlos Ezquerra's revered comic strip.