TV Trailer: 'Touch,' Kiefer Sutherland's New Drama From 'Heroes' Creator Tim Kring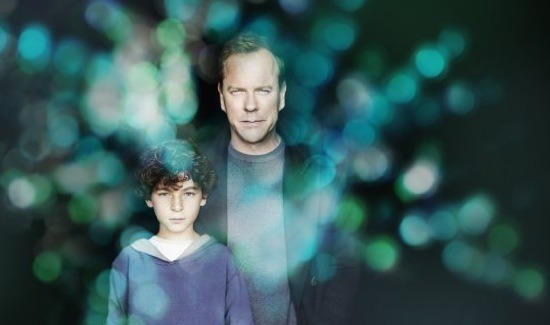 After seeing the trailer for Touch, I officially have a new show I'm excited to watch. The latest show from Heroes creator Tim Kring stars Kiefer Sutherland, back on Fox after 24, as the father of a young mute boy who has some kind of superhuman ability to predict the future through patterns in numbers and the universe. It sort of looks like Numbers meets Lost , or Knowing meets The X-Files. Also featuring Danny Glover and Titus Welliver, Touch has already been picked up for at least 13 episodes that will air Spring 2012 and you can get your first look at it after the jump.
Thanks to Entertainment Weekly for this trailer. Check it out.
I'm so in. That trailer totally sold me. With the mystery, the father-son relationship, and the potential to answer the big questions of the universe, Kring has a great skeleton for a show. While Fox has obviously already committed pretty hardcore to this show, however, it does face a few major obstacles.
First, being as it's on Fox and stars Kiefer Sutherland, it'll be difficult for the actor to break away from the shadow of Jack Bauer. In the first episode or two, he'll really have to differentiate this character from that one by showing a bunch of vulnerability. The trailer seems to hint at that, but it also shows him as a potential hero.
Second, it'll have to live up to the hype. When you set up serialized mysteries, you always face the demon of expectations. Expectations are rarely met on the small screen (think Twin Peaks, Lost, X-Files, etc.) and even Heroes, Kring's claim to fame, started strong and then got super crazy and uninteresting, losing focus in a big way. Can Touch keep us guessing while also providing answers? And where does this show go? Does the son just keep setting up problems to be solved? That would get very old, very quick.
Kring has a lot of work cut out for him but I'm willing to give him a shot. Touch, so far, looks awesome. Do you agree? And who wants to bet the show will premiere on March 18?