Casting Bits: Jena Malone In 'Lonely Hunter,' David Morse In 'World War Z,' Vinessa Shaw In 'Siren'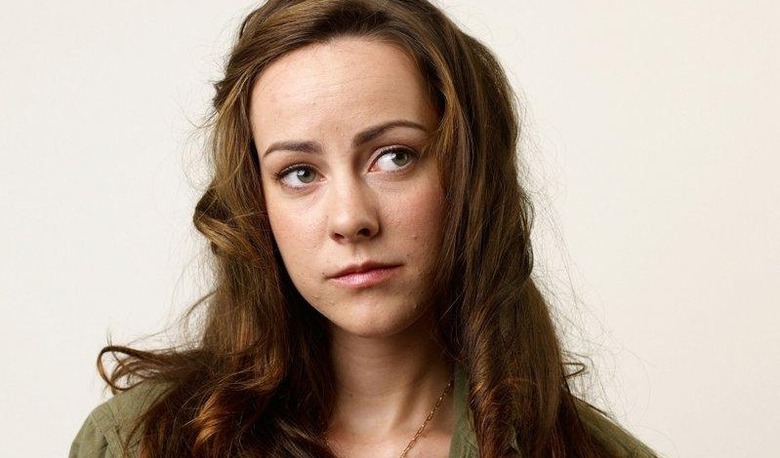 Jena Malone has landed the part of Southern Gothic writer Carson McCullers in Lonely Hunter, a biopic written and directed by Deborah Kampmeier (Hounddog). The film will encompass some 35 years of McCullers' 50-year life, including her struggles with alcoholism, various illnesses, and a tumultuous marriage. McCullers is probably best known for her debut novel The Heart is a Lonely Hunter, but she also published poems, plays, and short stories throughout her lifetime and was part of the same literary circle as Tennessee Williams and Truman Capote.
Malone appeared in Sucker Punch earlier this year, and will star in next year's lesbian werewolf romance Jack and Diane. Lonely Hunter is scheduled to begin shooting in spring 2012. [The Hollywood Reporter]
After the jump, World War Z gets a late addition and Vinessa Shaw struggles with the downside of smelling really, really good.
Morse's last big screen appearance was in February's Drive Angry 3D. He currently appears as a series regular on HBO's Treme. [Deadline]
Vinessa Shaw (3:10 to Yuma) will star in Siren, an indie fairytale about a cursed young woman whose scent renders her irresistible to all men. The dark, romantic modern-day tale marks the directorial debut of Jesse Peyronel. Rob Kazinsky, Bess Wohl, and Ross Partridge are also set to star.
Peyronel describes the project as "a more realistic look at an X-Men-style power" which will take a "grounded" and "intimate" approach to the superpowered character. The film is currently shooting in Massachusetts. [The Hollywood Reporter]