Johnny Depp Producing, Possibly Starring In A Film About Dr. Seuss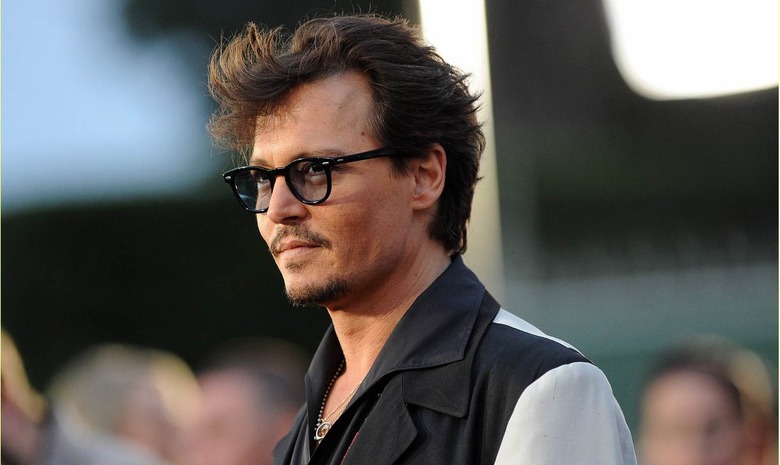 We may receive a commission on purchases made from links.
Johnny Depp has already played two famous authors: Hunter S. Thompson in Fear and Loathing in Las Vegas, and J.M. Barrie in Finding Neverland. (You could say he has almost played a third, William Blake, in Dead Man.) Now he's is set to produce a film about Theodor Geisel, aka Dr. Seuss. And he'll likely play the beloved writer and illustrator, as well.
THR says that Depp's company, Infinitum Nihil, is developing the film with Illumination Entertainment — it's a live-action film about the life of Dr. Seuss, and Universal is set to distribute the end result, should it come to fruition. (Illumination Entertainment is the same company behind Despicable Me and The Lorax, also both Universal films.)
Keith Bunin (In Treatment) will script.
The trade says that the producers (Christi Dembrowski, Illumination's Christopher Meledandri and David Kennedy) "are not ruling out animated bells and whistles," but in general this sounds like something a lot closer to Finding Neverland than Fear and Loathing or, perish the thought, Alice in Wonderland. It would be tempting, I suppose, to write in some animated interludes in which the creative spirit of Geisel comes to life as he creates the Dr. Seuss persona and the books that bear the name. But that also seems like the easy road.
And, truth to tell, this might be a difficult film to script because Seuss lived a pretty normal life. He had a WWII career as a cartoonist (as chronicled in this book) and his relatively left-leaning views will likely provide conflict in some parts of the script. There's a heartwarming story in Geisel's tale — The Cat in the Hat was written in response to an editor's challenge to write a book kids couldn't resist, spurred by illiteracy rates in kids — but it might not be the most cinematic story if told straight. So the easy road might be very, very tempting.