Third-Largest US Theater Chain Cinemark Refuses To Play 'Tower Heist' As Result Of Early VOD Plan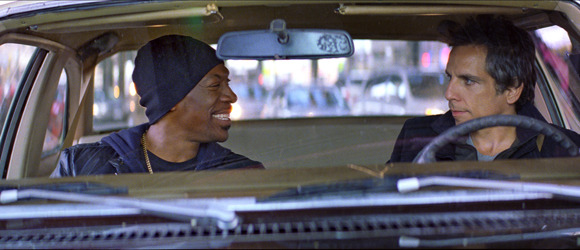 Universal had to know that exhibitors would show some strong resistance to the studio's plan to release Brett Ratner's film Tower Heist On Demand only three weeks after it bows in theaters. That's even with the VOD plan going into effect in only two markets (Atlanta and Portland, OR) and for the family-unfriendly price of $59.99.
The response of one theater chain has been intense, and more than a little bit knee-jerk. Cinemark, the third-largest theatrical chain in the US, says it will not program Tower Heist in any of its 300 theaters if Universal goes forward with the early premium VOD plan.
The LA Times reports that a year of conversations between the studio and theater chains took place before Universal decided on this plan. Partway through that year came a plan by Universal and three other studios to make films available on VOD for $29.99 60 days after their theatrical opening. Cinemark protested that plan, too.
The chain said,
Cinemark recognizes and acknowledges the changing technological landscape and related challenges that Universal and the other studios are facing in the in-home window. Cinemark has urged Universal Pictures to reconsider its market test of this product. If Universal Pictures moves forward with its 'Tower Heist' premium video-on-demand offering as announced, Cinemark has determined, in its best business interests, that it will decline to exhibit this film in its theatres.
This seems like the wrong sort of thinking. Again, as we've said so many times before, if companies like Cinemark focused on their business — specifically on making it better — then VOD plans like this wouldn't be any sort of threat. Make the theatergoing experience one that is far more satisfying to patrons and they'll show up. And Cinemark stands to lose a lot of money by refusing to play the film. Why not just boycott Universal altogether and really try to drive the point home?