TV Writers Matthew Federman & Stephen Scaia Hired To Reboot 'Zorro'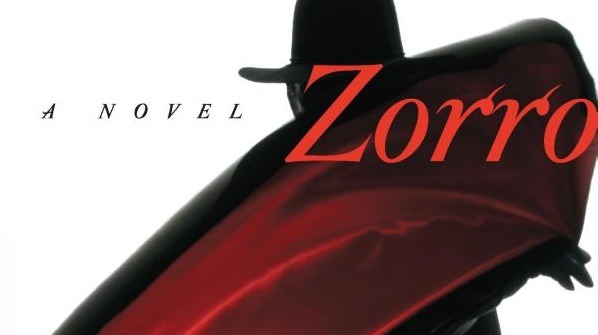 We may receive a commission on purchases made from links.
After two movies, Antonio Banderas can hang up his mask. Sony has just hired writers Matthew Federman & Stephen Scaia to write an origin story reboot of Zorro based on a 2005 book by Isabel Allende. Blending fiction with actual historical events, the novel is written as a mock-biography telling how a young man raised in California moves to Spain and becomes the famous masked bandit. And though it seems like a pretty obvious take on the material, Zorro has never really had a true origin and at least it's better than the "Zorro in the future" rumor that was floated earlier this year. There's more after the jump.
Deadline broke the news of Sony's deal with Federman and Scaia who have previously written on Jericho, Warehouse 13, Human Target and are currently on the new Charlie's Angels. So they obviously know about new reboots.
Allende's book was critically acclaimed for being a page-turning and new take on the Zorro character. Here's the Publisher's Weekly review/description from its Amazon page:
Allende's lively retelling of the Zorro legend reads as effortlessly as the hero himself might slice his trademark "Z" on the wall with a flash of his sword. Born Diego de la Vega in 1795 to the valiant hidalgo, Alejandro, and the beautiful Regina, the daughter of a Spanish deserter and an Indian shaman, our hero grows up in California before traveling to Spain. Raised alongside his wet nurse's son, Bernardo, Diego becomes friends for life with his "milk brother," despite the boys' class differences. Though born into privilege, Diego has deep ties to California's exploited natives—both through blood and friendship—that account for his abiding sense of justice and identification with the underdog. In Catalonia, these instincts as well as Diego's swordsmanship intrigue Manuel Escalante, a member of the secret society La Justicia. Escalante recruits Diego into the society, which is dedicated to fighting all forms of oppression, and thus begins Diego's construction of his dashing, secret alter ego, Zorro. With loyal Bernardo at his side, Zorro hones his fantastic skills, evolves into a noble hero and returns to California to reclaim his family's estate in a breathtaking duel. All the while, he encounters numerous historical figures, who anchor this incredible tale in a reality that enriches and contextualizes the Zorro myth. Allende's latest page-turner explodes with vivid characterization and high-speed storytelling.
While I was never a big fan of Zorro as a character, the Martin Campbell movies (1998's The Mask of Zorro and 2005's The Legend of Zorro) were suitably fun. It could be fun to see how a young boy gets to be so crafty, sly and quick witted.