Streaming Bits: Television Coming To Xbox Live, Hulu Makes Deal With Univision, Miramax CEO Says Online Distribution Can Be Worse Than Piracy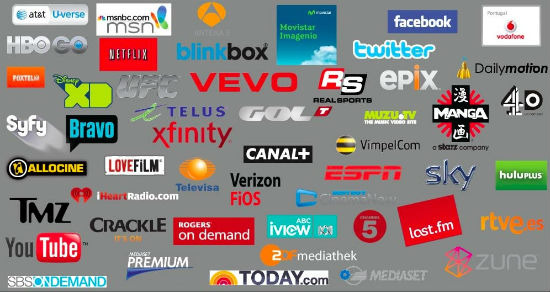 When streaming content gets better and more abundant every single day, it's pretty obvious we're living in the streaming renaissance. What might have began with YouTube and Netflix is continually expanding, minute by minute, leading one Hollywood CEO to say that online distribution monopolies are a greater threat to the movie industry than piracy.
In other news, XBox Live will soon get a large quantity of streaming channels this holiday season and Hulu has just signed a deal to broadcast content from Univision, the popular Spanish language station. There's more on all of these stories after the jump.
Miramax CEO Mike Lang recently did a public interview with Netflix CCO Ted Sarandos and said that he doesn't believe piracy is as big a threat to Hollywood as online distribution monopolies, much like Apple's iTunes is for music.
Apple is the strongest company in the music industry because there was not enough competition, and still to this day there is not enough competition. As an industry it can't then influence, packaging, merchandising – all the things that are vital. As an industry – the movie industry – we have to be very cognisant of that. That's why we did our deal with Netflix, and why we also did our deal with Hulu. We want multiple players to be successful.
It's simple economics. If there's a monopoly, one company can control everything. If there are at least two, they compete and that drives down prices and focuses more on the consumer. It make sense. Plus, piracy is a relatively small number when potentially compared to Apple or Amazon being the only place people can download movies. Those services, as well as Netflix, Hulu, YouTube etc. all seem to be doing quite well, though, so there probably won't be any monopoly in the future.
If you want, you can watch the whole hour long interview below.
Thanks to Deadline and BoingBoing.
Onto the next bit of news, Microsoft announced that beginning this holiday season, they'll have on-demand content from almost 40 TV and movie providers in 20 countries available via XBox Live. In the US some of the providers already signed up are Bravo, Comcast, HBO GO, Verizon FiOS and Syfy. Don Mattrick, president of the Interactive Entertainment Business at Microsoft, said the following:
Today's announcement is a major step toward realizing our vision to bring you all the entertainment you want, shared with the people you care about, made easy. Combining the world's leading TV and entertainment providers with the power of Kinect for Xbox 360 and the intelligence of Bing voice search will make TV and entertainment more personal, social and effortless.
You can read many more details (including a full list of participating channels and shows) via the official press release here but, basically, XBox Live users will soon be able to watch all kinds of shows and programs from all over the world, whenever they want.
And finally, in the most simple and straightforward news in this article, Hulu has teamed up with the extremely-popular Spanish language channel Univision to stream their content online beginning in the next few months. Here's Hulu CEO Jason Kilar:
The Hispanic population in the US is already over 50 million and growing much faster than the balance of the US population. Prior to Hulu's agreement with Univision, the Hispanic community in America has not had a digital distribution service that served top-tier long-form content of this magnitude across Internet-connected devices, on demand. We are thrilled to be the first service to do so.
With such a huge Hispanic population in the United States, it's pretty crazy to think it's taken this long for an online provider to get in bed with Univision, especially considering how hot the women are on the station. All kidding aside, this is going to be huge. Read more about it at The Wrap.