'The Simpsons' Gets A Stay Of Execution As Producers Accept Pay Cuts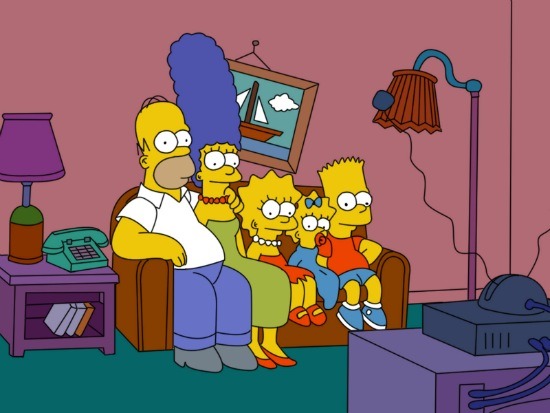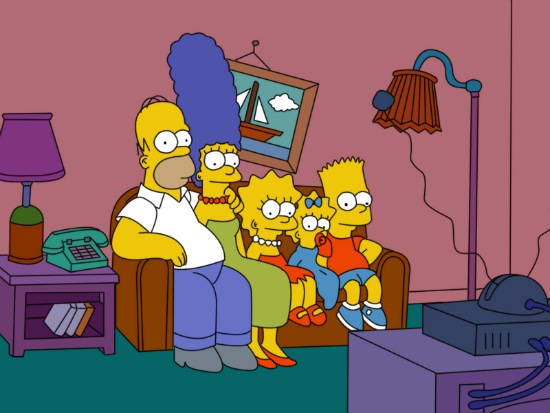 The Simpsons has been on television for twenty-three years and, in the first few years of that run, was one of the defining programs of the then-new Fox network. The show has had a remarkable run by any benchmark. But as Fox looks at the possibility of a twenty-fourth season, execs and beancounters have done some math. Their conclusion is that The Simpsons will continue to generate money for a long time with or without new shows, and so paying out high salaries to actors and producers may no longer make sense.
The first salvo in the Simpsons budget battle came early this week when the core cast members (Dan Castellaneta, Julie Kavner,  Nancy Cartwright, Yeardley Smith, Hank Azaria, and Harry Shearer), each of whom makes about $8m per year, were each asked to take a smaller paycheck. Now unnamed members of the top producing team (Al Jean, John Frink, James L. Brooks, Matt Groening, Matt Selman and Sam Simon) say they've cut their fees to keep the show on the air. And even if contracts are inked for a twenty-fourth season, that will likely be the last one for the show.
The Wrap says that Fox "wants The Simpsons for one more season at most," and that season will only happen if the show costs 25-30% less than it does now.
Producers on the show have cut their fees, and the six core actors have until noon tomorrow (Friday, Oct 7) to decide whether or not they'll take a 45% pay cut. That would be a $250k per episode fee rather than the $440k they've been making. Earlier this week the cast countered with a 30% pay cut offer, contingent upon also receiving back end points, but Fox rejected that offer and is holding firm on the 45% cut.
The actors have reportedly commissioned a study that looks at the show's overall earnings, and projects total future earnings of $2.9 billion. Fox claims the show is no longer making money.
One unnamed exec told the Wrap,
The cuts proposed to actors are in line with cuts proposed to others involved in the show. The object here is not for the actors to pay personally for the reduction. The cost is that the cast is a component of the show, all of which is being downsized to do a final season.
So The Simpsons is over; it's just a question of whether it will be over one year later.