Casting Bits: Patricia Clarkson In 'The East', Octavia Spencer In Diablo Cody Project, Michael Angarano In 'The English Teacher'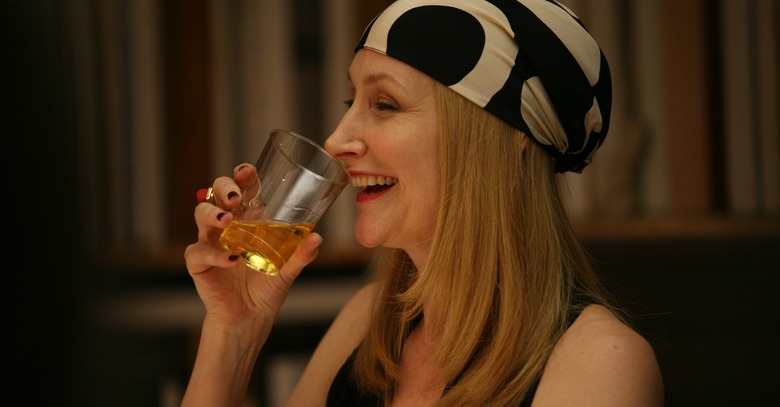 The more people get cast in Zal Batmanglij's The East, the more interesting it sounds. The latest addition is the always excellent Patricia Clarkson, who'll play the boss of co-writer and star Brit Marling.
The thriller revolves around an agent (Marling) from a private security firm who is tasked with infiltrating a terrorist group called The East. Once she's in, however, she finds herself falling for the group's leader, probably because he looks exactly like Alexander Skarsgard. Other recent additions to the cast have been Ellen Page as Skarsgard's ex and another member of the organization, and Toby Kebbell as a doctor who takes a tainted drug and develops Parkinson's-like symptoms. [The Playlist]
After the jump, Octavia Spencer goes to Vegas and Michael Angarano goes home.
Spencer has been getting great buzz for her performance in The Help, and recently signed on to star opposite Nick Offerman, Aaron Paul, and Mary Elizabeth Winstead in Smashed. [Coming Soon]
Michael Angarano has signed on for The English Teacher, an indie comedy that marks the feature directorial debut of TV veteran Craig Zisk. Julianne Moore leads the cast as the titular educator, who finds her life disrupted when one of her former students (Angarano), now a failed playwright, returns to his hometown and falls in love with her. Angarano is all of 23, which seems a bit young to be a failed anything, but perhaps impatience is one of the character's qualities.
Angarano joins Greg Kinnear and Nathan Lane, the latter of whom will play a drama teacher who helps Angarano's character put on a play. The young actor starred in Kevin Smith's Red State earlier this year, and will next appear in Steven Soderbergh's Haywire. In addition, he's also set to star in The Brass Teapot with Juno Temple and Alia Shawkat. [Cinema Blend]