Clint Eastwood May Act Once More, In Baseball Film 'Trouble With The Curve'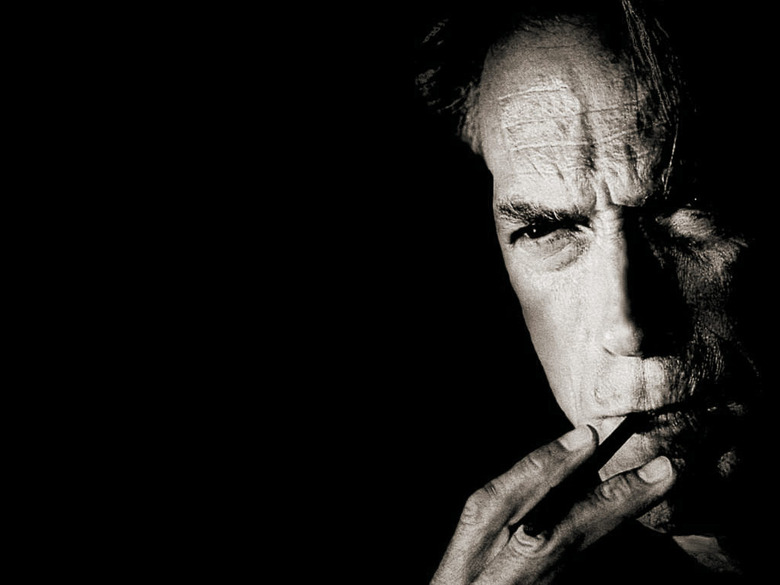 When Clint Eastwood played the lead role in his 2008 film Gran Torino, we thought it might be his last screen role. The icon never retired from acting, and has remained open to the idea of taking another role. (I've always hoped to see Quentin Tarantino roping him into a film.) Eastwood has, however, talked about the lack of great roles for older actors, and has seemed content to work as a director and composer. He said earlier this year, "actors are like boxers — they stay too long sometimes."
But now Clint is in talks to play a primary role in the baseball drama Trouble With the Curve. The movie would be directed by his producer Robert Lorenze, who has also worked as the assistant director on several Eastwood projects going back as far as his first Second Assistant Director duties for Eastwood on the 1995 Bridges of Madison County.
EW says that Eastwood would play "playing a veteran scout who takes his daughter on the road with him."
The fact that Moneyball is doing fairly well can't hurt this film's prospects; put one of the most recognizable faces in Hollywood into a vaguely similar film, and things might work out. (Does Trouble With the Curve sound also like a companion to A Perfect World, or is that just me?) And while Moneyball mostly dismisses the table full of aging scouts who have been in the game for decades, Trouble With the Curve sounds like a project that will approach them from a different angle.
We don't have a lot of additional detail on the film, which is unsurprisingly a Warner Bros. project. Randy Brown wrote the script, and there are a couple more details available than EW offers. For one, Eastwood's character is going blind, and his trip to look at a young player may be the end of the line for him as a scout.
This film would likely take the place of the delayed remake of A Star is Born, which Eastwood was going to direct soon, until Beyonce's pregnancy pushed the schedule back.