Steve Jobs Has Died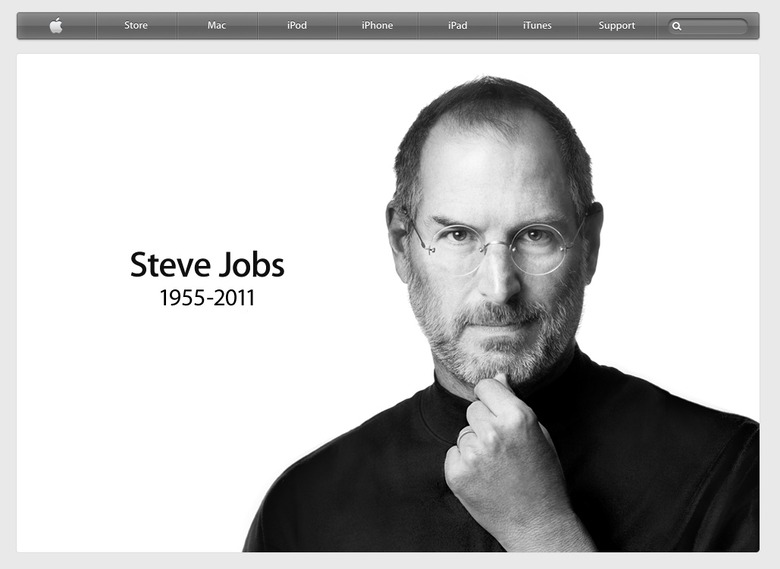 Apple is reporting that Steve Jobs has died.  The above screen is the homepage of Apple.com. The company has released the following statement:
Apple has lost a visionary and creative genius, and the world has lost an amazing human being. Those of us who have been fortunate enough to know and work with Steve have lost a dear friend and inspiring mentor. Steve leaves the company that only he could have built, and his spirit will forever be the foundation of Apple.
They have also invited everyone to send their thoughts, memories, and condolences to rememberingsteve@apple.com. No further details are available at this time. In 2004, Jobs was diagnosed with a cancerous tumor in his pancreas. As his health got worse, Jobs was forced to step down as CEO of Apple in August, stating that he could "no longer meet [his] duties and expectations as Apple's CEO."
In addition to his many accomplishments at Apple, Steve Jobs served as chief executive of Pixar Animation Studios, is Disney's largest individual shareholder (with approximately 7% of the shares) and became a member of the board of directors of The Walt Disney Company in 2006. Jobs also helped to oversee Disney and Pixar's combined animation businesses with a seat on "a special six-man steering committee."
The products he has overseen have changed the way movies are made and seen. /Film would not be where it is right now without the products he has helped create, and the business and creative ideologies he has helped design. Steve Jobs has changed the world. He is a visionary who will be forever  remembered.
After the jump I've embedded Steve Jobs' Stanford University commencement speech "How to live before you die".