LOL: The Full Melissa McCarthy Sex Tape From The 'Bridesmaids' Credits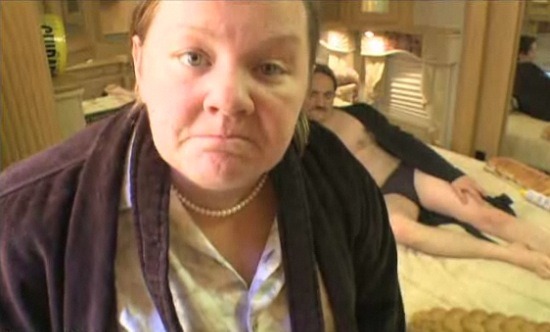 Even the people who dislike Paul Feig's Bridesmaids agree that Melissa McCarthy is the film's hilarious stand-out. The actress, previously known for Gilmore Girls and her own CBS sitcom Mike & Molly, came into Kristen Wiig's world and totally stole the show as Megan, a belching, boisterous new friend who also happens to be wealthy, well-connected government official.
McCarthy is so strong in the film that her character gets the credits gag with a food-filled sex tape between her and Air Marshall Jon, played by Ben Falcone. Falcone also happens to be McCarthy's real life husband, which makes so much sense when you see the full version of the sex tape from the Bridesmaids Blu-ray. It's after the jump.
Thanks to Funny or Die for the embed. The clip is borderline NSFW.
Two words: "Nip spread."