Jon Favreau, Roberto Orci, Seth Green, And Michael Dougherty Writing On Sci-Fi Drama For ABC; Favreau Also In Talks For CBS Comedy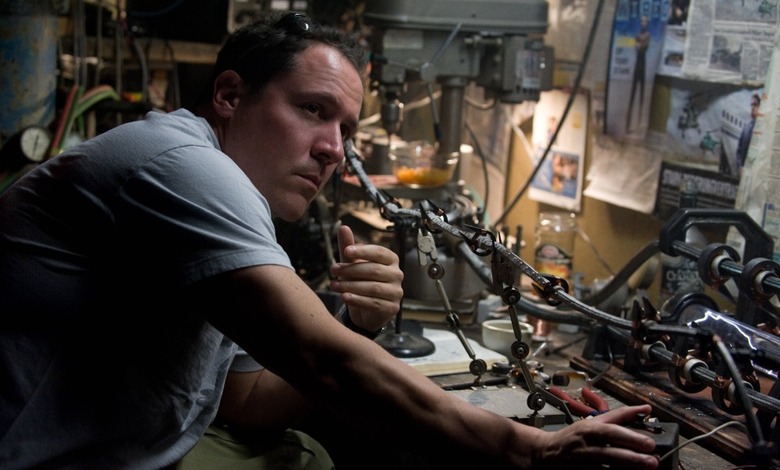 Talk about a geek dream team: Iron Man director Jon Favreau, Star Trek co-writer Roberto Orci, Robot Chicken co-creator Seth Green, and Superman Returns co-writer Michael Dougherty are teaming up to write Ex-Comm, described as a "present-day presidential procedural" that's "a cross between the paranormal suspense of The X-Files and the political intrigue of The West Wing," for ABC. Meanwhile, Favreau is also gearing up to work on a very different type of series for CBS, about singles mingling in sunny Southern California. More details on both projects after the jump.
The idea was originally conceived by Green and Dougherty, who then presented the idea to K/O. Favreau learned about the project through Kurtzman and Orci while doing press for this summer's Cowboys & Aliens, which was co-written by Kurtzman and Orci and directed by Favreau. Kurtzman and Orci have previously worked with ABC, on J.J. Abrams' Alias. It goes without saying that this is one hell of a staff already, so we expect great things to come out of Ex-Comm.
Earlier this week, Favreau also entered talks with CBS, which is interested in his half-hour single-comedy camera spec script titled Tweaked. Favreau wrote the spec and plans to direct and executive produce the pilot, which will revolve around a group of single parents living and dating in Santa Monica. Tweaked is expected to receive a pilot order from the network.
Tweaked and Ex-Comm mark Favreau's first big television projects since 2007, when he executive produced and directed the pilot episode for ABC's short-lived In Case of Emergency. Since then Favreau has focused primarily on features like Iron Man and Cowboys & Aliens, but the multihyphenate is reportedly pursuing television in order to spend more time with his family. (Aww.)