Is 'Skyfall' The Name Of The Twenty-Third James Bond Film?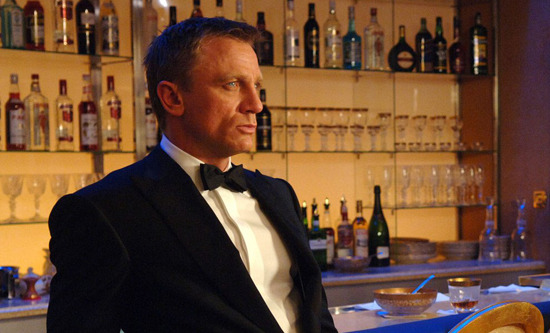 We're still mired in the Bond 23 guessing game as the shoot date of the movie approaches. We know that Sam Mendes is directing Daniel Craig and a few other returning cast members in the movie, and that it will shoot partially in India and Istanbul.
The title of the movie has been a mystery and still is — that's why we've just called it Bond 23 for some time — but now there are reports that suggest the film could be titled Skyfall.
The main report comes from What Culture!, via Collider, which found that Sony has registered URLs such as skyfall-themovie.net, jamesbond-skyfall.com, and others that lend credence to the idea that Skyfall will be used. (We've heard other possible titles that turned out to be wrong, like Carte Blanche, but this is a more compelling argument than that one had.)
I don't think it's a great title, but I also figure there'll be little argument that it would be a big step up from Quantum of Solace. There are only a few Bond film titles that use a single word, but among them are iconic ones such as Goldfinger, Goldeneye and Thunderball.
Whatever the film is called, we're scheduled to see it just over a year from now, on November 9, 2012.  The film also features Judi Dench, and reportedly Ralph Fiennes, Naomie Harris, and Javier Bardem.