Casting Bits: Ambyr Childers In 'Gangster Squad', Jaimie Alexander In 'The Last Stand', Jeremy Irvine In 'Great Expectations'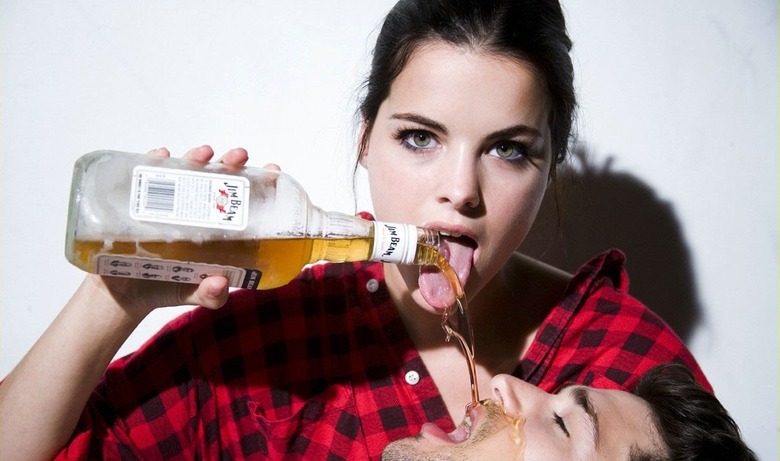 The theme of this Casting Bits seems to be "rising stars," as All My Children's Ambyr Childers stakes out a spot in an all-star cast, War Horse star Jeremy Irvine leads a movie starring Britain's finest, and Thor actress Jaimie Alexander signs on to co-star with the Governator himself. Read more after the jump.
Based on a series of articles by Paul Lieberman, Gangster Squad revolves around a special police squad tasked with fighting organized crime and corruption in 1940s Los Angeles. Sean Penn, Ryan Gosling, and Josh Brolin lead the cast as real-life gangster Mickey Cohen and the two cops who are out to get him, respectively; Emma Stone, Anthony Mackie, Michael Peña, Giovanni Ribisi, Holt McCallany, and Frank Grillo are among the actors also set to star. The fact that Childers has landed an opportunity work with such a talented cast seems to suggest very good things about her abilities. Gangster Squad hits October 19, 2012. [Deadline]
Jeremy Irvine, who stars in Steven Spielberg's upcoming War Horse, will play the male lead in Great Expectations. Mike Newell is directing the Charles Dickens adaptation from a script by David Nicholls (One Day), and already has a cast that includes some of the Britain's best and brightest: Helena Bonham Carter, Holliday Grainger, Ralph Fiennes, Robbie Coltrane, Ewen Bremner, Jason Flemyng, Sally Hawkins, Tamzin Outhwaite, and David Walliams.
In case you missed that week of high school English, the story follows an orphan boy named Pip (Irvine) who comes into a mysterious fortune that allows him to become a gentleman. He attempts to use his newfound station to pursue Estella (Grainger), his childhood crush and the daughter of an eccentric spinster named Miss Havisham (Carter). Great Expectations is scheduled to begin shooting October 10 in the U.K. [The Hollywood Reporter]
Jaimie Alexander, best known as warrior goddess Sif from this summer's Thor, is set to show off her tough-chick side again in South Korean filmmaker Kim Ji-woon's English-language debut The Last Stand. Arnold Schwarzenegger stars as an L.A.P.D. officer turned border town sheriff who must stop a drug kingpin from crossing into the U.S. from Mexico. Rodrigo Santoro and Zach Gilford recently signed on to play two of the cops who work under Schwarzenegger's character; Alexander will play another cop who has an ongoing flirtation with Santoro. Peter Stormare will also star, as the leader of the criminal gang. Production is scheduled to start in New Mexico later this month for a January 18, 2013 release. [Variety]