Superhero Bits: R.I.P.D., Nicolas Cage, Watchmen, Ghost Rider 2, Dark Knight Rises, Mark Millar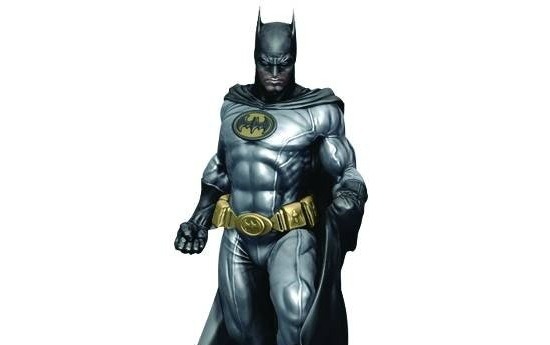 Who did Joel Schumacher want to play the Scarecrow in the canned fifth Batman film, Batman Triumphant? Why are Mary Kate and Ashley Olsen dressed at Batman and Catwoman? Which actor was in the running to play Rorschach in Watchmen? Will Gambit be appearing in The Wolverine or any other upcoming X-Men movies? Has someone purchased the rights to Mark Millar's latest comic book creation, Superior? Where is The Dark Knight Rises shooting this week? Read about all of this and more in today's Superhero Bits.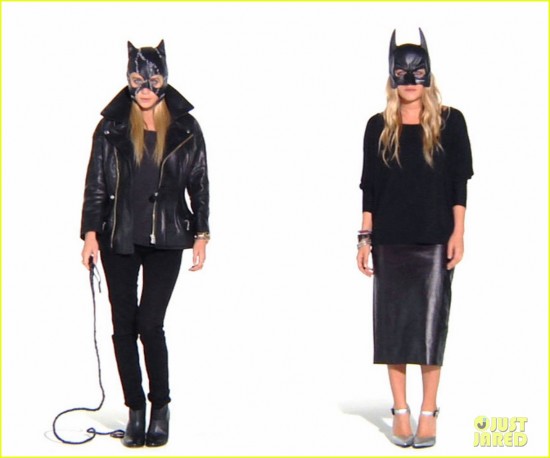 Yes, that's Mary Kate and Ashley Olsen dressed up as Batman and Catwoman. It's for a Halloween photoshoot with Stylemint and Just Jared has the exclusive images. They also dress up as Star Wars characters.
Matthew Vaughn has purchased the film rights to Mark Millar's latest comic, Superior, which is about a boy with MS who becomes a superhero and helps the world's problems. Comic Book Movie has the full press release, but here's Vaughn's quote:
I have always enjoyed working with Mark and his latest exciting project Superior is something that we are very much looking forward to making.
[No photo]
Some more set photos from R.I.P.D. have popped online featuring Ryan Reynolds, Jeff Bridges and more. That's just one image above (awesome gun!) and there are more at Zimbio and Comic Book Movie.
Not only will The Avengers be at New York Comic-Con, Ghost Rider: Spirit of Vengeance will be there too. Here's the description:
After blazing a trail around the globe in the worldwide hit Ghost Rider, Nicolas Cage returns as Johnny Blaze in Columbia Pictures' Ghost Rider – Spirit of Vengeance. Still struggling with his curse as the devil's bounty hunter, Blaze is hiding out in a remote part of Eastern Europe when he is recruited by a secret sect to save a young boy (Fergus Riordan) from the devil (Ciaran Hinds). At first, Johnny is reluctant to embrace the power of the Ghost Rider again, but it is the only way to protect the boy – and possibly rid himself of his curse forever. Mark Neveldine and Brian Taylor, the directors of the film, will be in attendance to give you a look at their vision for the film and their no-holds-barred style of directing.
The Gotham City PD seems to have a weird idea of what a real "villain" is in this Batman skit by Tartamooto Comedy. Thanks to The Daily What for the heads up.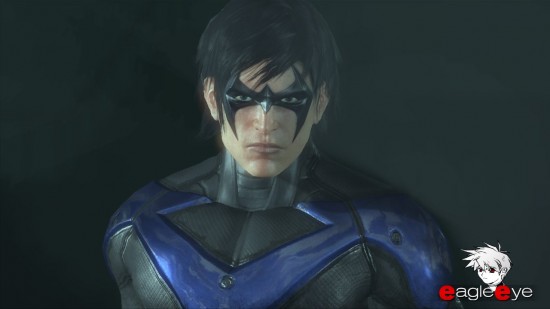 News recently broke that Nightwing would be a character in Batman: Arkham City and now we've got a look at his in-game visage thanks to Zwame (via CBM).
Before Batman and Robin was released, Joel Schumacher was in early pre-production on a fifth Batman film tentatively called Batman Triumphant which would have used Scarecrow as the main villain and returned Jack Nicholson as the Joker. Schumacher wanted Nicolas Cage for Scarecrow but the film was canned when Batman and Robin disappointed. Here's one quote, read more at The Playlist:
"I was supposed to do a fifth one. I was talking to Nic Cage about playing the Scarecrow. I had begged the studio for [the Frank Miller comic] 'The Dark Knight [Returns],' but they wanted a family friendly, toyetic thing.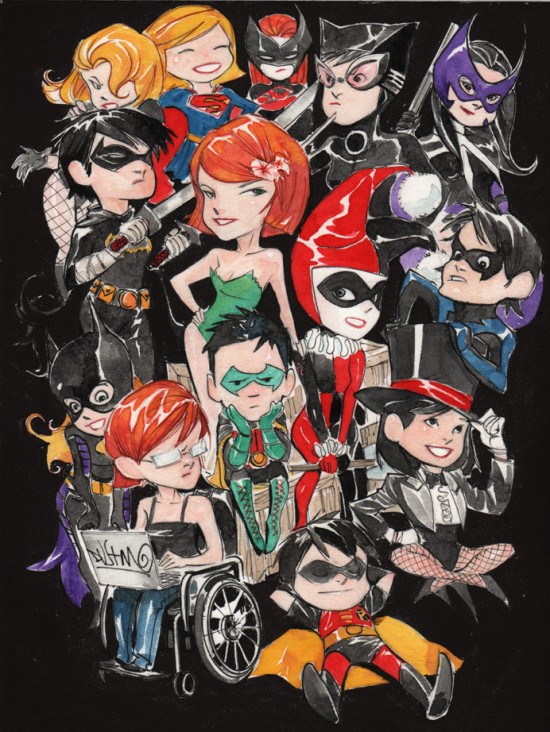 Very cool drawing called the "Ladies of Gotham" by Dustin Nguyen, pointed out by Super Punch.
Awesome actor Paddy Considine told Empire that he was interested in the role of Rorschach in Watchmen for a time:
There was a vague whiff around the Watchmen, when Paul Greengrass had the project. But the reality is Jackie Earle Haley was incredible in that role, and I couldn't have got anywhere near what he did in that film.
Here's another Batman comedy video, this one from College Humor. It's about Batman meeting The Riddler.
Mark Millar is quite the charitable man according to Bleeding Cool.
Due to the amount of graphics and images included in Superhero Bits, we have to split this post over TWO pages. Click the link above to continue to the second page of Superhero Bits.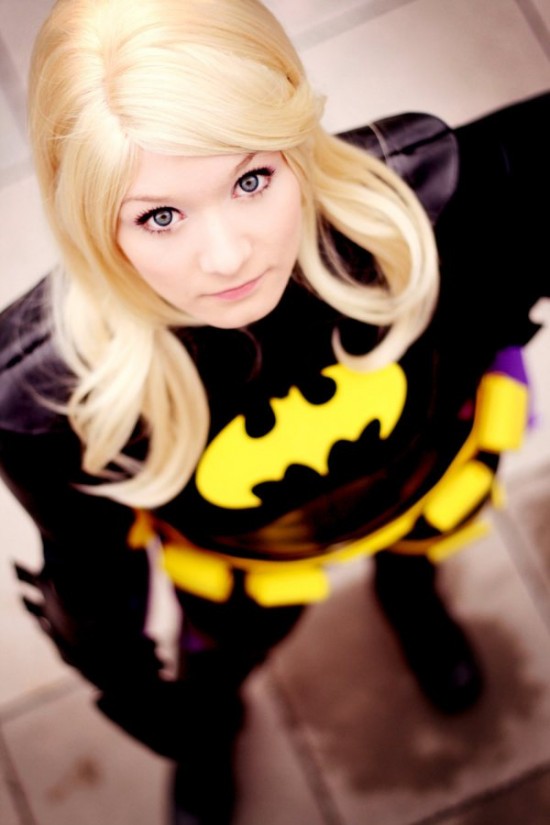 Geeks are Sexy lives up to its name with several photos of a German cosplayer who goes by aigue-marine and her cosplay of Batgirl Stephanie Brown. More photos at those links.
Get More: Movie Trailers, Movies Blog
Taylor Kitsch spoke to MTV News about his role as Gambit in X-Men Origins: Wolverine and whether or not he'll be appearing in The Wolverine or any spin-off movies.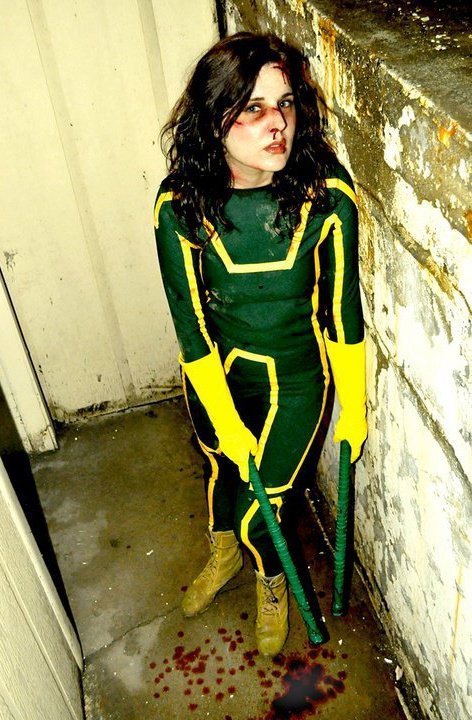 Most girls would cosplay as Hit-Girl but this one, via ComicBookCosplay, is of a brutalized Kick-Ass.
Chris Evans spoke to Red Eye Chicago (via CBM) about his work on The Avengers and more:
Yeah, it was great. It was a great experience ... It couldn't have gone better. I almost should knock on some wood. It was too good. We all got along so ridiculously well; that type of stuff doesn't happen in films. It's just so lucky for a franchise that it happened on a film that we're all going to be stuck together for quite some time.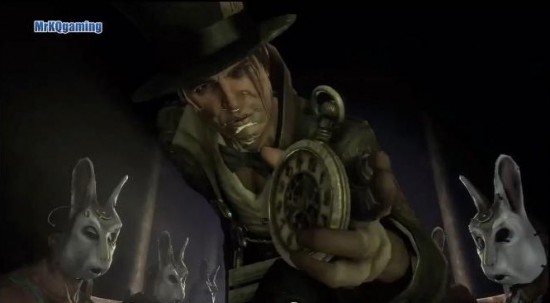 You saw Nightwing above, and here's what The Mad Hatter looks like in Batman: Arkham City. Thanks to Arkham City Fansite via CBM.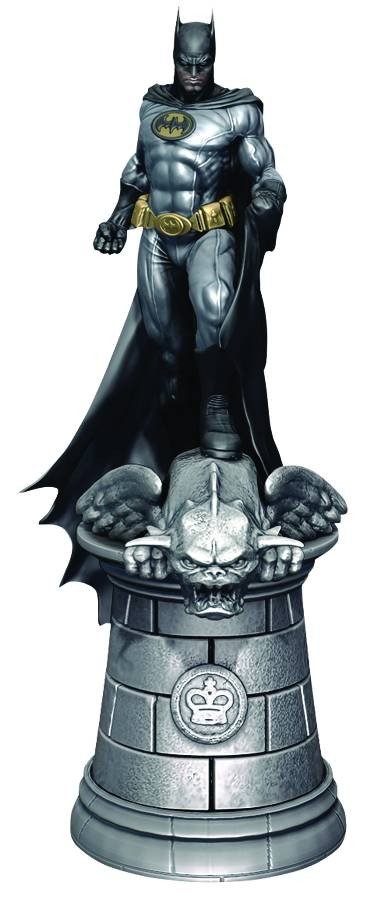 A Batman-themed chess set is coming out from Eaglemoss (via Bleeding Cool) and you can head there to check out a bunch of the pieces including Batman, above.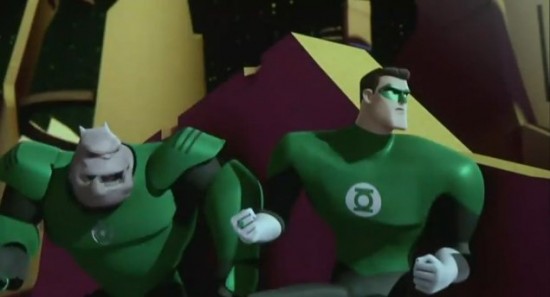 Superhero Tooniverse (via Comic Book Movie) has a bunch of images from the Green Lantern animated series.
Finally, a /Film reader sent us this letter that was distributed to some Los Angeles residents about The Dark Knight Rises filming later this week. We've cut off the phone numbers mentioned. Sorry. Possible spoilers for an action scene below.