Casting Bits: Olivia Wilde In 'Rush', Billy Crudup In 'Neighborhood Watch', Helen Hunt, Aaron Paul, And Maggie Grace In 'Decoding Annie Parker'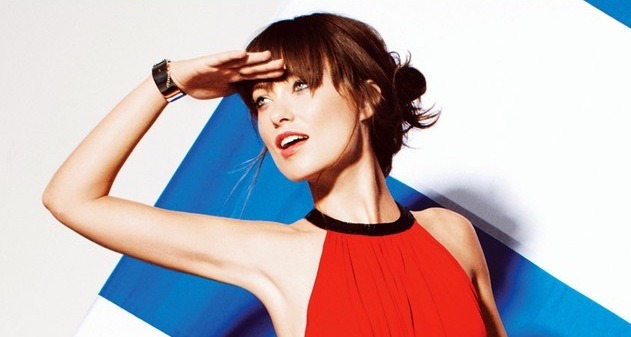 Olivia Wilde has landed the coveted role of '70s supermodel Suzy Miller in Rush, Ron Howard's Peter Morgan-scripted drama about the real-life rivalry between British Formula One driver James Hunt (Chris Hemsworth) and Austrian racer Niki Lauda (Daniel Bruhl). Miller married the womanizing Hunt, but then fell in love with Hunt's friend Richard Burton. Burton agreed to pay the $1 million divorce settlement that Hunt owned Miller, and then married Miller.
Howard is reportedly eyeing Russell Crowe to play the supporting role of Burton, but it doesn't sound like negotiations are too far along at this time. Rush began preliminary shooting last month, but real principal photography is starting soon. [Deadline]
After the jump, Billy Crudup gets to show off his comedic chops while Helen Hunt, Maggie Grace, and Aaron Paul get to fight breast cancer.
Crudup is eyeing the role of a "creepy and weird neighbor." Neighborhood Watch will hit theaters July 27, 2012. [The Hollywood Reporter]
Helen Hunt, Aaron Paul, and Maggie Grace have just signed on to star opposite Samantha Morton and Christina Hendricks in Decoding Annie Parker, an indie dramedy that marks the directorial debut of Monster cinematographer Steven Bernstein. Morton has the title role, a breast cancer patient determined to "solve the mystery behind her illness despite the beliefs of the medical establishment." The other actors' parts have not been revealed at this time, but it sounds like Decoding Annie Parker has a solid if not especially high-profile cast.
Bernstein co-wrote the script with Adam Bernstein, based on the real-life story of one of the first women to ever get tested for the breast cancer gene. Shooting will begin later this month in Los Angeles. [The Playlist]