Page 2: Muppets, Kevin Spacey, Mad Men, Game Of Thrones, Saved By The Bell, David Lynch, Star Wars, Frankenstein, The Birds, Dexter, Scream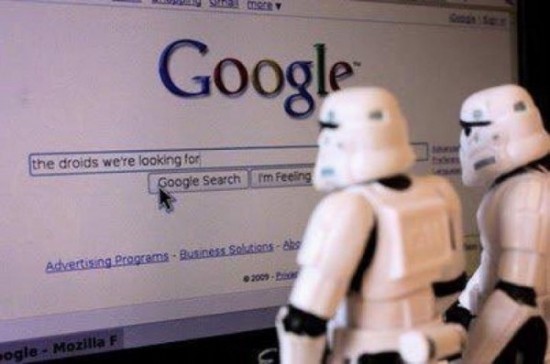 What is Page 2? Page 2 is a compilation of stories and news tidbits, which for whatever reason, didn't make the front page of /Film. After the jump we've included 46 different items, fun images, videos, casting tidbits, articles of interest and more. It's like a mystery grab bag of movie web related goodness. If you have any interesting items that we might've missed that you think should go in /Film's Page 2 – email us!
Header Photo:  This Might Have Changed a Few Key Star Wars Plot Points
Fox Searchlight Responds to Black Swan Intern Lawsuit:
"Now that we have had a chance to review this suit, it is clear that these are completely meritless claims aimed solely at getting press coverage for the litigants and their attorneys. These interns were not even retained by Fox Searchlight and, in fact, were working for the production company that made Black Swan well before Fox Searchlight even acquired its rights in the film. These individuals were never employed as interns or retained in any capacity by Fox Searchlight, which has a proud history of supporting and fostering productive internships. We look forward to aggressively fighting these groundless, opportunistic accusations."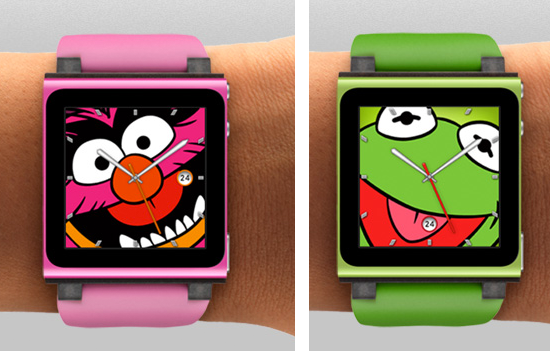 Some of the new iPod nano clock faces not mentioned in the Apple keynote yesterday include Muppets characters.
Vulture lists Four Ways Steven Spielberg TV Shows Feel Like Bad Spielberg Knockoffs
TriggerStreet is giving you a chance to direct Kevin Spacey in a short film.
Geek Tyrant lists the top 5 Arrested Development running gags.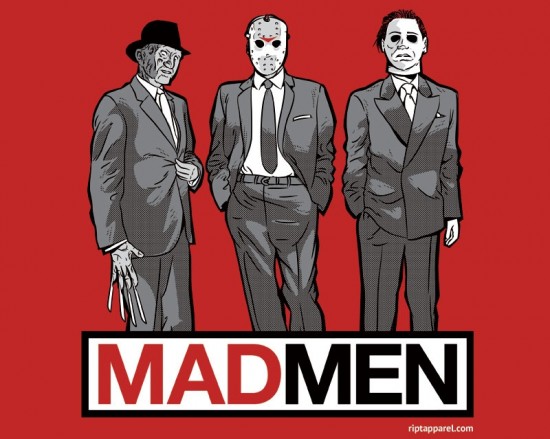 Today's t-shirt of RIPT Apparel is a horror baddies themed Mad Men mash-up design "Madmen"
IO9 lists the Greatest Random Out-of-Nowhere Deaths in Science Fiction and Fantasy
"The Legend Of The Star Wars Holiday Special" – a clip from the documentary The People vs. George Lucas.
Does Kristen Wiig Deserve an Oscar Nod for Bridesmaids?
Due to the amount of graphics and images included in Page 2, we have to split this post over a BUNCH of pages. Click the link above to continue the second page of Page 2.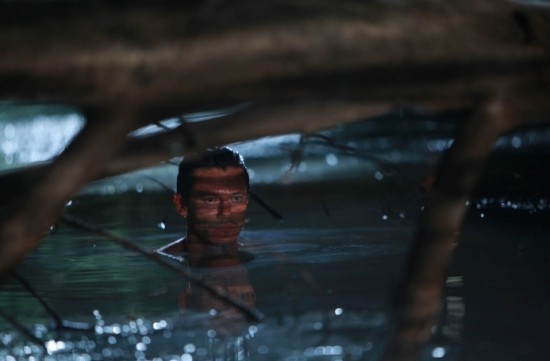 Bloody Disgusting has a first look at Midnight Meat Train director Ryuhei Kitamura's WWE movie No One Lives featuring Luke Evans.
Sesame Street will introduce new poverty-stricken puppet character. Fark's sub-headline reads: "I guess living in a garbage can just isn't poor enough on Sesame Street "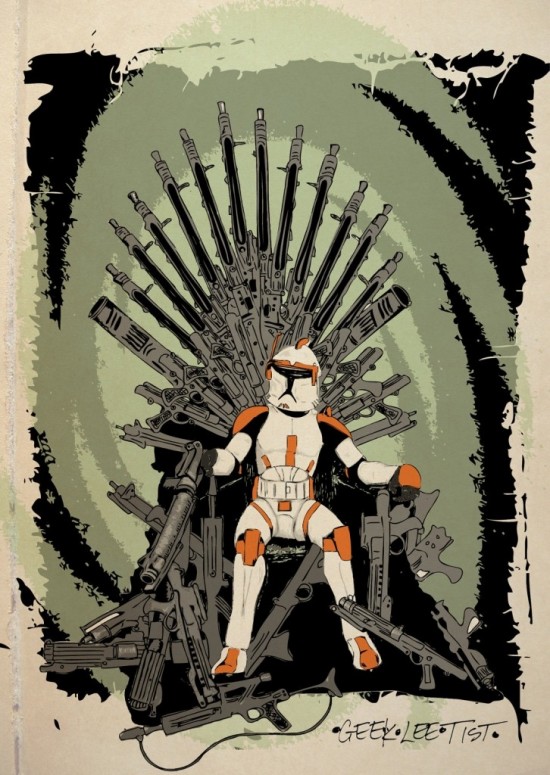 Etsy artist Styerd created a Game of Thrones/Star Wars mashup titled "Game of Clones"
Leonard Nimoy attended his very last Star Trek convention, which took place last Sunday in Rosemont.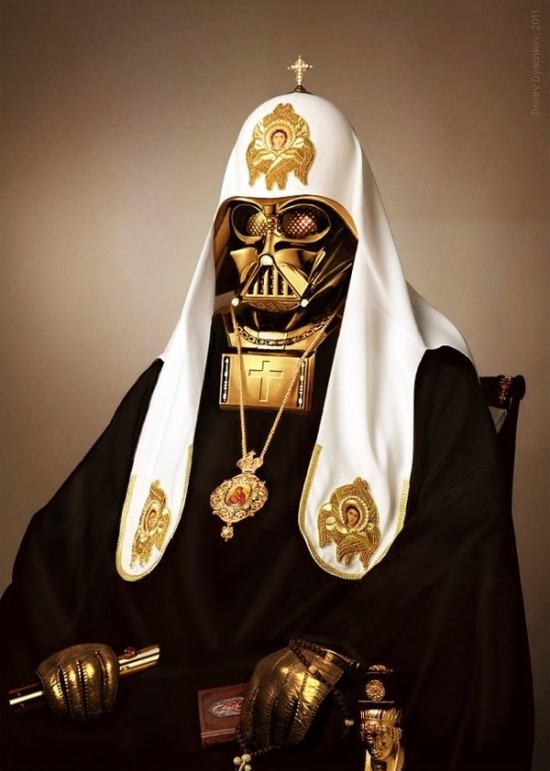 Pope Vader.
Exit Through The Gift Shop update: Street artist Mr. Brainwash's new LA exhibition will include artwork which will "not be available for sale, and will be destroyed when the exhibit ends.*"
The Chewbacca Rap
A British husband and father spent 12 years learning the Klingon language from Star Trek and, in the process, claims to habe "found a way to store information that helped him to cope with his dyslexia."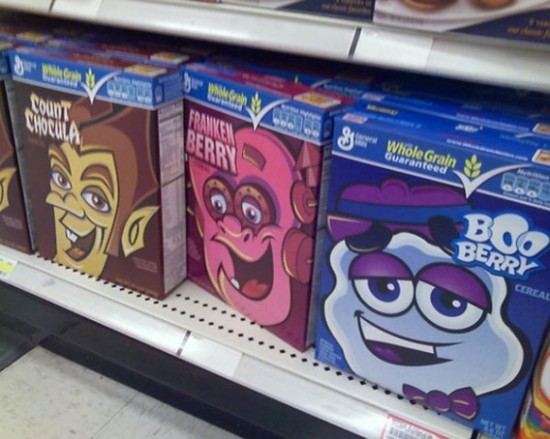 Yes, monster cereals have returned.
The second episode of Terra Nova rose to the top spot in 18-49 among all new drama series premieres.
Due to the amount of graphics and images included in Page 2, we have to split this post over a BUNCH of pages. Click the link above to continue the third page of Page 2.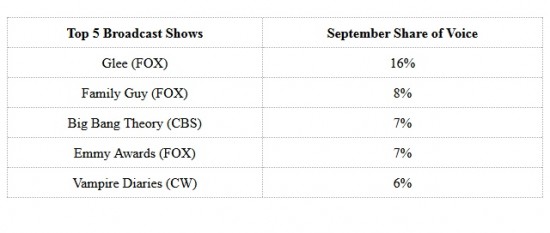 Stats: Who Ruled the Social TV Airwaves in September?
Smoking Jacket lists Ten Things We Forgot About Sesame Street
Watch a tribute to Zack Morris's many oversized cell phones
Blastr lists 8 more '90s sci-fi films that oughta get their own TV spinoffs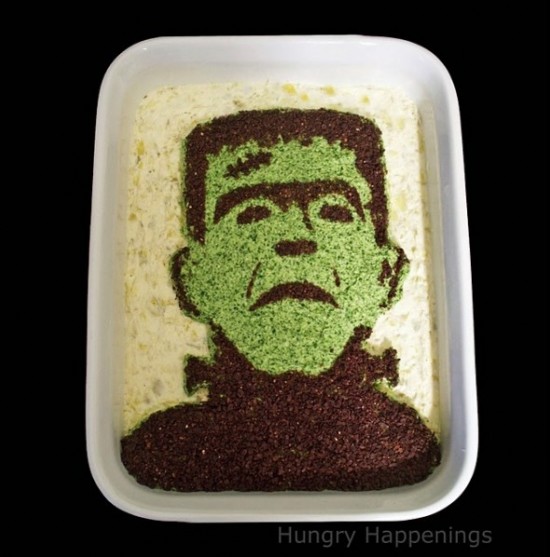 Frankenstein recreated with Spinach and Artichoke Dips Decorated with Crushed Blue Corn Tortilla Chips.
Hugh Jackman Says He'd Be Interested In Doing A Bollywood Film:
"Definitely! I am looking forward to working in Bollywood films ... There are many actors including me who are willing to work in Hindi cinema ... Bollywood is huge, and extremely popular over here."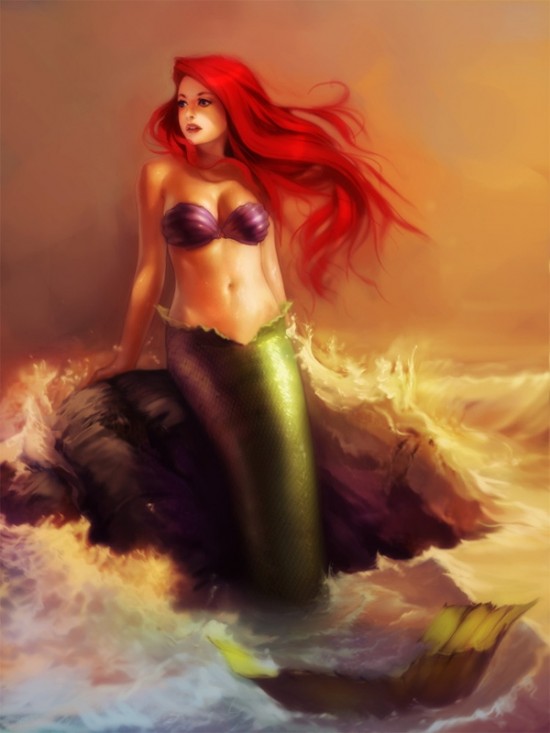 Jace Wallace has created realistic looking illustrations of Disney princesses.
AnyClip Brings Thousands Of Full Films, Movie Clips To Dailymotion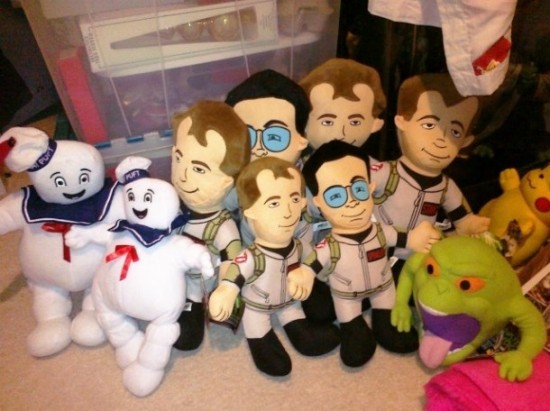 Plush Ghostbusters toys, made by The Toy Factory, who specializes in plush prizes for claw machines, party arcades, and fairs.
Los Angeles On-Location Filming Increased 49.9% during the third quarter of 2011, compared to the same period in 2010.
Due to the amount of graphics and images included in Page 2, we have to split this post over a BUNCH of pages. Click the link above to continue the fourth page of Page 2.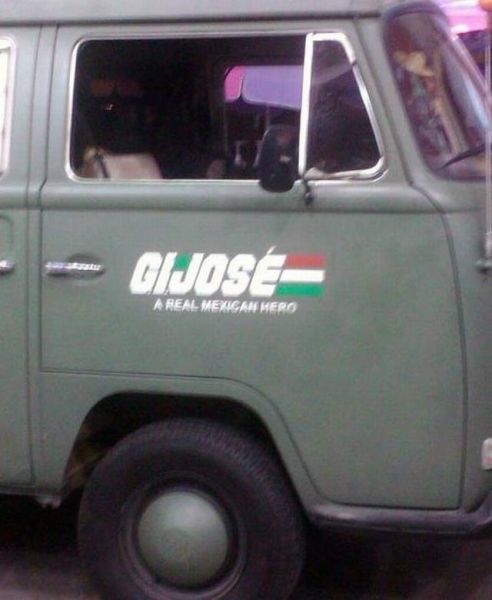 Spotted: GI Jose.
Topless Robot lists The 10 Best Sketches from The State
Supercut: Staircases in cinema.
BuzzFeed lists 20 Fictional Things On South Park We Wish Existed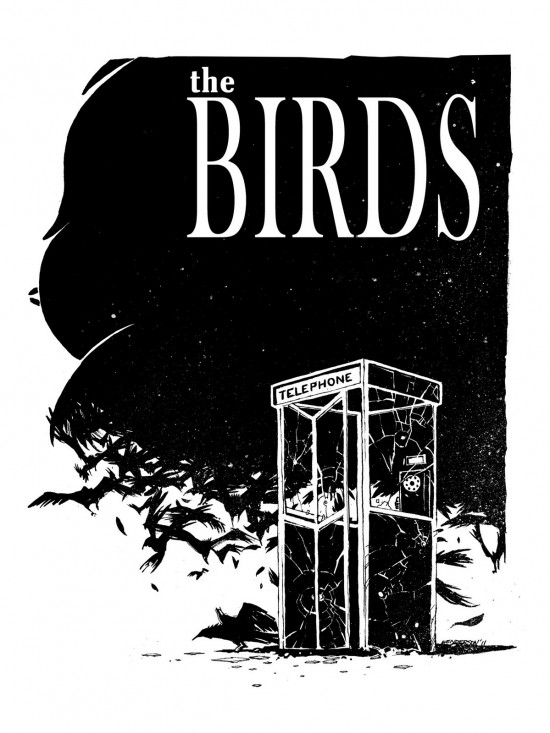 Mike Henderson created a poster for The Birds.
WhatCulture lists the Top 10 Films About the Wrongly Accused.
Supercut: Movie's favorite characters doing their best to hold on.
IO9 lists 10 Things You Probably Didn't Know About Star Trek: The Next Generation
A Japanese girl named Mika explains Star Wars after seeing it for the first time.
Blastr lists 9 classic fairy tales turned into WTF hardcore horror films
Due to the amount of graphics and images included in Page 2, we have to split this post over a BUNCH of pages. Click the link above to continue the fifth and final page of Page 2.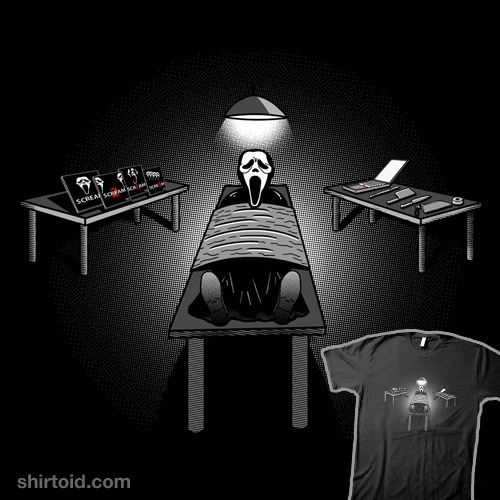 "Dexter's Latest Catch" t-shirt.
Moviefone lists 9 Television Shows from the '60s That Haven't Been Made into Movies... Yet
Listen: David Lynch is Sharing 'Crazy Clown Time' With Fans The Cartoon Art Museum will be hosting its eighth annual benefit at Pixar's Emeryville, CA home on Saturday, December 10th 2010. Movieline lists the 9 Milestones in the Evolution of Joseph Gordon-Levitt
John Landis provides audio commentary on the trailer for A Star is Born, in a new edition of Trailers From Hell.
Guillermo del Toro has written the forward for new book of weird tales