Steve McQueen's 'Shame' Gets U.S. Release Date Of December 2, 2011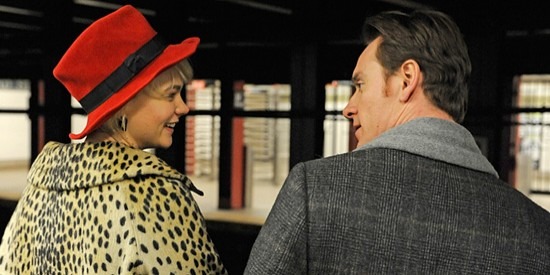 Briefly: If you've been dying to see some full-frontal Fassbender, mark your calendar. Fox Searchlight has just tweeted a U.S. release date of December 2, 2011 for Steve McQueen's NC-17 drama Shame, which stars Michael Fassbender as a sex addict who finds his orderly life disrupted by the arrival of his troubled sister (Carey Mulligan, who also gets naked in case you were wondering). The distributor picked up the rights last month in Toronto.
According to The Hollywood Reporter, among the NSFW highlights we can expect from the film are "male and female full-frontal nudity, graphic depictions of straight/gay/threeway sex, masturbation, urination," and something really gruesome that we're not going to reveal here so as to avoid spoilers. Aside from its explicit nature, the film has also drawn lots of attention for powerful performances by leads Fassbender and Mulligan — no surprise considering how much praise both actors have earned for their talents in the past. Shame marks the second collaboration between McQueen and Fassbender, who previously worked together on the critically acclaimed Hunger.