'The Girl With The Dragon Tattoo' International Trailer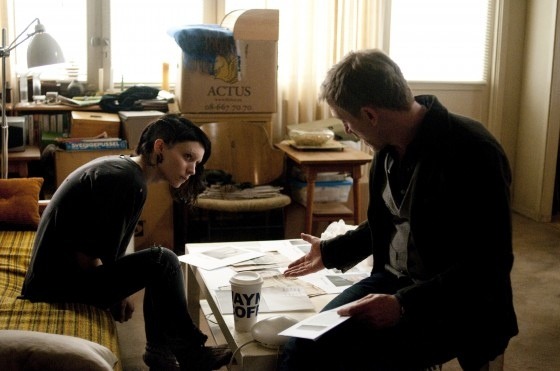 Good day for those interested in David Fincher's remake of The Girl With the Dragon Tattoo. We opened the day with that four-minute video showing the creation of a crazy sheet-metal poster for the film, with a sample of Trent Reznor and Atticus Ross' score overlaid.
Now we've got a new international trailer for the film. It's mostly a cut-down version of the long four-minute US trailer that hit not long ago, but there are some new shots here, and some new music to enjoy as well. Hit the jump for the embed.
So, not a lot of extra comments to add; at this point we've got a pretty good idea of what we're in for. Those who've seen the original Swedish film or read the book can probably predict the outcome of this adaptation better than others, but if nothing else you know Fincher is about to live up to that 'feel bad movie of Christmas' tagline Sony established early on.
The Girl With the Dragon Tattoo, based on the blockbuster novel by Stieg Larsson, stars Daniel Craig, Rooney Mara, Christopher Plummer, Stellan Skarsgård, Steven Berkoff, Robin Wright, Yorick van Wageningen and Joely Richardson. It opens on December 21.