Tom Cruise Thriller 'One Shot' Becomes A Must-See: Werner Herzog To Play The Villain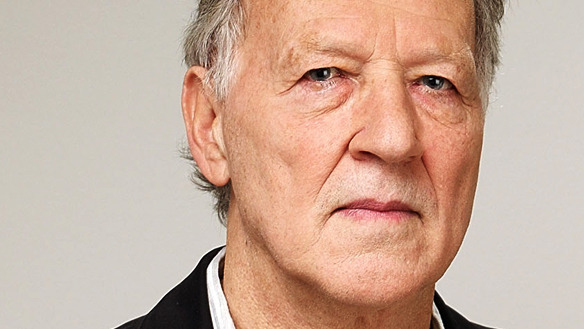 I know there are people who don't love the idea of Tom Cruise playing Lee Child's hulking and coldly/violently capable hero Jack Reacher. But with the addition of Werner Herzog to the cast of One Shot, the film that Christopher McQuarrie wrote and is directing based on Child's novel, I don't see how anyone could stay away.
Herzog will be playing a twisted old figure known only as the Zec — he's the big bad of the film. It's killer casting as far as I'm concerned, and something that elevates the film from 'high curiosity' status to 'must-see.' Who would have guessed that the rather resolute contrarian Herzog would end up with a major role in a studio film like this? More details are after the break.
Variety broke the news, but leaves a few details obscure. One big one: in the novel, the Zec is a Russian. Will Herzog's version of the character be reconfigured to be German, or will we get to hear the director adopt a Russian accent? (Given that Variety says the character is "an ex-prisoner of war," it sounds like some changes have been made.)
Regardless, it should be a great thing to witness. In the book, many of the character's early appearances are only via phone. Casting Herzog means that the film can adopt that approach and have the character established through Herzog's rich, distinctive voice. Whether that's how the script is written we don't know, however.
I re-read One Shot while on a plane yesterday, and going through the book with Cruise in mind, I can really see what McQuarrie and Paramount will be going for. Quite a few things will have to change, but I'm more curious than ever to see how this works out. A few major parts are left to be cast: some of the Zec's henchmen, and the TV reporter Ann Yanni, who has a crucial role in the book. I'm hoping she hasn't been cut out of the film script, but it's possible.
Now some vague spoiler musing for those who've read the book. Jump down for the novel synopsis.
Will the Herzog version of the Zec be maimed as the character is in the novel? I like the fact that his physical state requires the primary encounter between Reacher and the Zec to be a battle of wills rather than a physical fight. With Herzog in the role, that could be a tremendously entertaining scene. But that 'ex-prisoner of war' description of the character doesn't quite line up with the character in the novel. I suppose the Zec could be called a POW; he just happens to be one taken by his own army. We know that some of the minor details from the book are changed — this Reacher isn't likely to be as pensive and thoughtful as the novel version, if only because that isn't something that translates well to the syntax of a studio thriller. And, as set pics of Tom Cruise (below) show, he isn't wearing boat shoes — a small detail but one that plays a disproportionately big role in the book. And is that Ann Yanni's car he's standing next to?
Here's the synopsis:
Six shots. Five dead. One heartland city thrown into a state of terror. But within hours the cops have it solved: a slam-dunk case. Except for one thing. The accused man says: You got the wrong guy. Then he says: Get Reacher for me. And sure enough, ex—military investigator Jack Reacher is coming. He knows this shooter–a trained military sniper who never should have missed a shot. Reacher is certain something is not right–and soon the slam-dunk case explodes. Now Reacher is teamed with a beautiful young defense lawyer, moving closer to the unseen enemy who is pulling the strings. Reacher knows that no two opponents are created equal. This one has come to the heartland from his own kind of hell. And Reacher knows that the only way to take him down is to match his ruthlessness and cunning–and then beat him shot for shot.
Rosamund Pike plays the defense attorney; Robert Duvall is likely playing Cash, an old Marine with a pivotal role; David Oyelowo plays a cop, likely the primary investigator Emerson; Richard Jenkins is the determined DA Alex Rodin; Alexia Fast plays a young girl named Sandy who has a few important moments; and Jai Courtney plays a villainous henchman named Charlie.One Shot is shooting now and will be released on February 8, 2013.