'The Lady' Trailer: See Luc Besson And Michelle Yeoh's True-Life Political Drama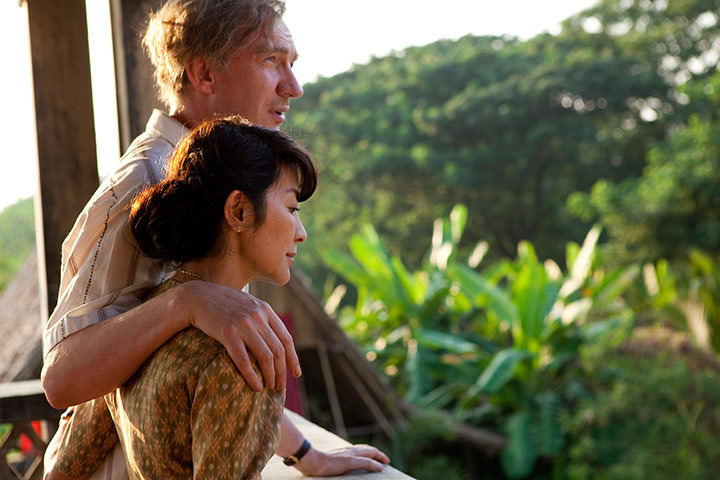 Throughout last year, we heard rumors of writer/producer/director Luc Besson going back to big sci-fi, but his latest directorial effort turned out to be something very different. Rather than returning to a genre in which he has already established a beachhead, Besson chose instead to chronicle the life of Burmese political activist Aung San Suu Kyi, with Michelle Yeoh in the lead role.
The result is The Lady, and a trailer for the film shows Besson applying his well-established methodology of blending effective actors with big, memorable images.
The trailer is, as you'd expect from Luc Besson, a story told in very broad strokes. Is there more subtlety to the film than this suggests? Possibly, especially with David Thewlis playing her husband. And sometimes subtlety isn't the way to go when showing resistance to an oppresive regime.
Check out an HD version of the trailer at Yahoo.
The story of Aung San Suu Kyi, the woman who is at the core of Burma's democracy movement, and her husband, Michael Aris. Despite distance, long separations, and a dangerously hostile regime, their love endures until the very end.
The Lady premiered at TIFF, and will have a limited US run later this year in order to qualify for the next Oscar award ceremony.