Casting Bits: Zach Gilford In 'The Last Stand', Pink In 'Thanks For Sharing', Derek Luke In 'Sparkle'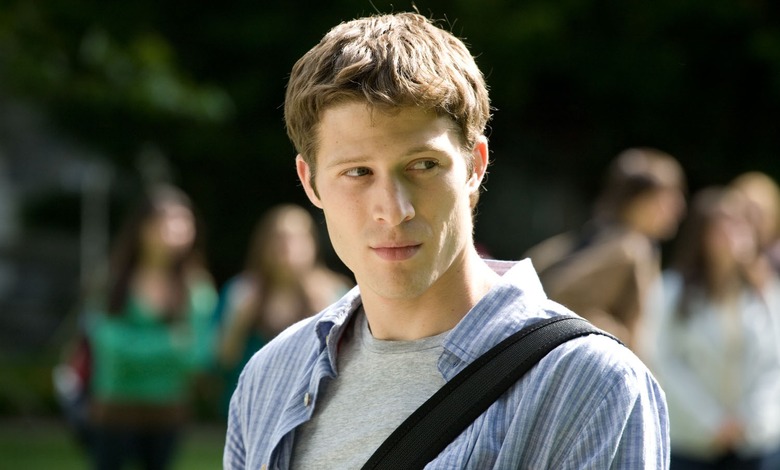 Zach Gilford, best known as sensitive QB Matt Saracen on Friday Night Lights, will be starring opposite Arnold Schwarzenegger in The Last Stand. Described as "a combination of Die Hard and High Noon," the action film revolves around a border town sheriff (Schwarzenegger) who finds himself tasked with stopping a drug kingpin from crossing the U.S. border. Gilford will play one of the cops working under Schwarzenegger's character.
The Last Stand marks the English-language debut of South Korean filmmaker Kim Ji-woon (I Saw the Devil), as well as Schwarzenegger's return to acting. Given the kind of work that Schwarzenegger and Gilford have each done in the past, I'm having a little trouble imagining them starring next to each other. But Gilford's a wonderful actor who deserves to get way more work than he does, so I'm just happy to see him pick up a higher-profile gig for once. The Last Stand is due out January 18, 2013. [Deadline]
After the jump, pop star Pink tries her hand at acting, while actor Derek Luke gives music a shot.
Although Moore's acting ability remains a huge unknown at this point, considering how strong the rest of the cast is, I'm inclined to suspect we'll be seeing good things from her. Production on Thanks for Sharing began late last month in New York City. [Cinema Blend]
Derek Luke will be starring opposite Jordin Sparks, Whitney Houston, Mike Epps, and Cee Lo Green in Sparkle, Salim Akil's remake of the 1976 drama based on the real-life tale of Diana Ross and The Supremes. Luke will play Stix Warren, a songwriter and manager and the eventual love interest of the title character (Sparks). The role was originated by Philip Michael Thomas, who eventually went on to star in Miami Vice.
Luke most recently co-starred in this summer's Captain America: The First Avenger, and will next appear in Lorene Scafaria's Seeking a Friend for the End of the World as a potential romantic partner for Keira Knightley's character. [Deadline]