Kiefer Sutherland Says '24' Movie Script Is Almost Done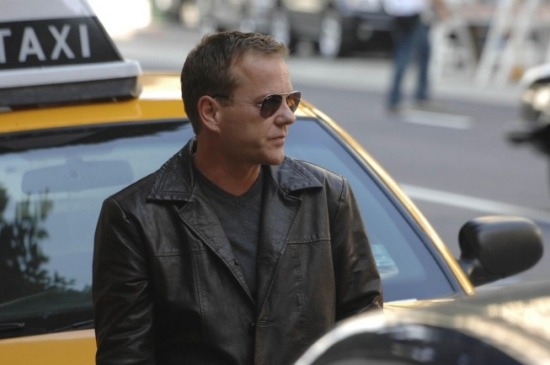 About sixteen months have passed since Fox's hit action series 24 ended its successful eight season run. Since then, star Kiefer Sutherland and the show's creators have been asked ad nauseum about a long rumored movie that would continue the story of American hero Jack Bauer who saves the world in 24 hours. Every few months, a little bit more is added to the rumor mill be it a rejected script, release window, possible start date, rumored directors and more. The latest news comes from Sutherland himself who not only spoke about the difficulties in adapting the show for the big screen but said a script is almost done. When does that mean we might see the movie? Read what he had to say and figure it all out after the jump.
Sutherland was speaking to The Telegraph (via CinemaBlend) when he said the following:
We are coming very close to having a finished script. That's been the most difficult thing. You have to remember that we have 24 hours to explain the stories in 24 and so trying to condense that into a two-hour film version has been a real shift in gear for us. We were originally trying to make it too big and put too much into it – but once we relaxed, we found out how to tell that story. So yes we definitely do plan on making the film.
In previous months, Sutherland said they hoped shooting would begin by the end of this year for a 2012 release date. If the script isn't even done yet, that's most likely not going to happen. Plus, Sutherland is now committed to starring in a new TV show, Touch, created by Heroes mastermind Tim Kring. Hypothetically, whenever that show finished shooting (it's currently scheduled for a midseason debut, possibly in March) he could jump into 24 but that wouldn't be until well into 2012, suggesting – best case scenario – a 2013 release date.
Do you think this will actually happen?